IP Phone is suited for office use and remote workers.
Press Release Summary: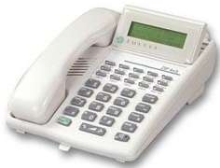 Based on real-time Linux OS, ZIP 4x5 delivers all functions of business telephones and adds networking functionality, Bluetooth wireless, and voice activated dialing. Unit connects directly to DSL or cable modem, providing VPN access, firewall with NAT, switch, and router without additional devices. Built on open standards, it is compatible with IP telephony systems using SIP. Multiple call appearances provide 4 simultaneous incoming or outgoing calls.
---
Original Press Release:

Zultys Releases ZIP 4x5 IP Phone-A Complete Communications Solution for the Office or Remote Worker


The ZIP 4x5 delivers all the functions of a business telephone and integrates vital data and voice functionality for the remote office, including data switching and routing, VPN, NAT, firewall, Bluetooth, and analog connectivity to the PSTN

SUNNYVALE, CA, 22 March 2004 - Zultys Technologies today announced immediate availability of its new ZIP 4x5 IP phone. The ZIP 4x5 provides all the telephony features that businesses require, and adds networking functionality, Bluetooth wireless, and voice activated dialling. For the remote worker, the ZIP 4x5 connects directly to a DSL or cable modem and provides VPN access, a firewall with NAT, a switch, and a router without additional devices. The ZIP 4x5 is built 100 percent on open standards and is compatible with any IP telephony system using SIP (Session Initiation Protocol).

The "4x5" in the name refers to the phone's four call appearances and five ports. The four call appearances provide four simultaneous incoming or outgoing calls. Four of the five ports connect to devices on an Ethernet LAN or to the WAN interface of a broadband modem. The fifth port provides an analog connection to the PSTN, which can be used for local and emergency calls.

Previously, a remote worker needed separate products to provide telephony for a remote worker. With the ZIP 4x5, all the functions are incorporated into the phone to simplify connectivity and administration. The remote phone appears as any other device on the company's PBX. If a user has a phone in the corporate office and home office, the ZIP 4x5 at the home office rings at the same time as the phone in the corporate office. This allows for access anytime, anywhere.

PCs can be connected to the phone to access the Internet and corporate network. The traffic on specified ports can be tunneled back to the corporate office allowing devices in the home either complete access to the corporate network or access only to the Internet.

"At Xiologix, our goal is to help our customers plan, design and implement a robust IT infrastructure that grows with them. We partner with Zultys because their VoIP solutions are first in class with cutting-edge components and features. Coupled with unparalleled channel support, this allows us to surpass our competition," said Greg Still, managing partner for Xiologix. "The ZIP 4X5 phone is another example of how Zultys is helping us meet our customers' demand for products that deliver outstanding business solutions-both to the central site and to remote workers."

The ZIP 4x5 supports Bluetooth, and can be ordered with or without a wireless headset. A wireless headset can be used to make and receive calls and control volume. When combined with the phone's voice activated dialling, the user can operate the phone completely hands-free. Key words are used to access the main telephony features, including voice mail. Users can also record names of contacts in the phone book so that they can dial by speaking a name rather than pressing buttons on the phone.

With the Zultys ZIP 4x5, organizations can realize the business benefits of simplified installation, provisioning, and management of an IP phone. Administrators can provision a phone within minutes, whether it is located at the corporate office or at a remote site. The phone retrieves its software and configuration from a TFTP server or can be configured using an intuitive browser interface.

The ZIP 4x5 incorporates all of the features of Zultys' award-winning ZIP 4x4 and is based on the same real time Linux operating system. These features include:

o Ergonomic design with the look and feel of a business phone

o Buttons and keys for all commonly used functions

o Multiple LEDs (including message waiting indicator) instantly indicate phone status

o High contrast LCD with the ability to tilt to suit the viewing angle

o Voice encryption for secure conversations, using Advanced Encryption Standard

o Speech quality ensured by QoS at the Ethernet and IP layers

o "Here I am" feature allows multiple guests to share a phone by logging in to receive calls to their extensions

o Power over Ethernet according to the IEEE 802.3af standard

o Full duplex speaker phone with acoustic echo cancellation

o Five-way conferencing of inbound or outbound calls in which parties can be easily added or removed

o Access to the last 32 incoming and 32 outgoing calls

o Address book capable of storing up to 100 entries

"The ZIP 4x5 is the world's most functional IP phone-ideal for any business user, whether working in an office or remotely," said Iain Milnes, president of Zultys. "Used in conjunction with a system that provides presence and instant messaging, a remote worker is as much a part of the team as individuals in the main office."

Pricing and Availability

Available in black or white, the ZIP 4x5 is competitively priced at $400 and includes the software, ac adapter, headset, RJ11 cable, and Ethernet cable. With a Bluetooth wireless headset the list price is $450. For more information, access zip4x5.com < zip4x4.com > or call +1-408-328-0450.

About Zultys Technologies

Incorporated in 2001, Zultys Technologies has its headquarters in Sunnyvale, California and has distribution today in 57 countries. Zultys designs and manufactures products that converge telecommunications and data communications for businesses. Zultys develops its hardware and software specifically to create products that deliver completely integrated solutions, allowing for ease of deployment, management, and use. These products are based on open standards to ensure interoperability in any network. After installation, productivity increases and operating costs decrease. The products support multiple languages and are sold worldwide. For more information on Zultys or its products, access:
http://www.zultys.com.

More from Printing & Duplicating Equipment