I/O Expanders are suited for battery-powered devices.
Press Release Summary: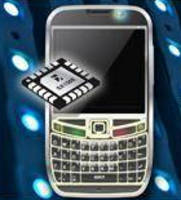 Low-voltage, level-shifting I/O expanders SX1508 and SX1509 have 8- and 16-channels, respectively, and operate from 1.5-3.6 V input. Dual-voltage I/O rails provide level-shifting down to 1.2 V and I/O interface with 2 logic levels. Each bidirectional 15 mA I/O includes 256-step LED driver supporting lighting effects such as RGB color mixing. Integrated keypad engine supports key matrix scanning up to 64 keys with auto sleep/wake up. SPI versions are also available (SX1511 and SX1512).
---
Original Press Release:

Semtech Introduces Next-Generation, Low Voltage Level Shifting I/O Expander Platform with an Advanced LED Driver and Keypad Engine



The SX1508/SX1509 comes with smart features optimized for battery-powered devices

Camarillo, California - Semtech Corp. (Nasdaq: SMTC), a leading supplier of analog and mixed-signal semiconductors, today announced the SX1508 and SX1509, two next-generation low voltage level shifting I/O expanders that come in eight- and 16-channels, respectively, with an advanced LED driver and keypad engine capability.

With an operating voltage range from 1.5V to 3.6V, these devices connect easily to today's low core voltage chipsets in handheld applications and eliminate the need for extra level-translating circuits. On the output side, dual voltage I/O rails provide level shifting down to 1.2V as well as I/O interface with two different logic levels.

The SX1508/SX1509 are complete low-voltage GPIOs that enable direct I/O and feature expansion to low core voltage chipsets that are commonly found in battery-powered devices such as cell phones, MP3 players and digital still cameras (DSCs). Each true bi-directional style, 15-mA rated I/O is integrated with a high-resolution, 256-step LED driver for enhanced lighting effect such as RGB color mixing. The intensity of each channel can be programmed independently using a linear or logarithmic function (optimized for human vision). These advanced LED drivers also feature automatic blinking and breathing (fade-in/fade-out) control thus minimizing the software loading from the host controller.

These feature-rich I/O expanders are equipped with an intelligent on-chip keypad engine that supports key matrix scanning up to 8x8 (64 keys) with auto sleep/wake up to reduce the system EMI noise and power consumption. Scan time and debounce time can also be adjusted to address the needs for different key matrix applications.

"These versatile I/O expanders were specially designed with smart features to reduce the host controller interaction in portable applications thus extending the battery life of the device," said Sam Massih, Product Line Manager, Consumer Analog Products for Semtech. "For instance, the unique breathing control in the LED driver enables continuous fade-in and fade-out lighting effects while the host controller is asleep. Keypad scanning can also be easily done with our on-chip keypad engine without any significant system power penalty. All these innovative features make Semtech's SX1508 and SX1509 the ideal solution for today's battery powered handheld devices."

The I2C SX1508 is offered in a small 3mm x 3mm 20-QFN package while the SX1509 comes in a space-saving 4mm x4mm 28-QFN package. SPI versions are also available (SX1511 and SX1512). All these device are guaranteed to operate over the extended (-40°C to +85°C) temperature range.

Key Features of the SX1508/SX1509

o 1.5V to 3.6V Low Operating Voltage with Dual Independent I/O Rails (1.2V to 3.6V)

o 8/16 Channels of True Bi-directional Style I/O

o Independent LED Driver Per Channel for Enhanced Lighting Effect

o On-chip Keypad Scanning Engine with Auto Sleep/Wake Up

o Built-in Clock Management (Internal 2MHz or External Clock Input, 7 Clock Values)

o Open Drain Active Low Interrupt Output (INT)

o Dedicated Hardware Reset Input

o 400kHz I2C Interface with 4 User-selectable I2C Addresses

o -40°C to 85°C Operating Voltage

o Ultra Low Current Consumption (~1uA)

o Small Footprint QFN Packages

Pricing and Availability

The SX1508 (order code: SX1508IULTRT) and SX1509 (order code: SX1509IULTRT) are available in production quantities and are priced at $0.67 and $0.89 respectively in 3,000-piece lots. Semtech offers comprehensive design assistance, including field- and factory-based support. To get data sheet information, volume pricing and delivery quotes, as well as evaluation kits and samples, please use our online request form.

Semtech Corporation is a leading supplier of analog and mixed-signal semiconductors for high-end consumer, computing, communications and industrial equipment. Products are designed to benefit the engineering community as well as the global community. The company is dedicated to reducing the impact it, and its products, have on the environment. Internal green programs seek to reduce waste through material and manufacturing control, use of green technology and designing for resource reduction. Publicly traded since 1967, Semtech is listed on the NASDAQ Global Select Market under the symbol SMTC. For more information, visit www.semtech.com.