I.D. Systems Wins Contract to Deploy Wireless Industrial Vehicle Management System for U.S. Marine Corps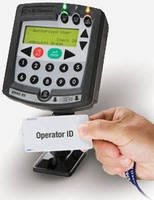 Woodcliff Lake, NJ — I.D. Systems, Inc. (Nasdaq: IDSY), a leading provider of wireless solutions for securing, tracking and managing high-value enterprise assets, has been awarded a contract by the National Center for Manufacturing Sciences (NCMS) to deploy I.D. Systems' PowerFleet™ Wireless Vehicle Management System (VMS) on a fleet of material handling equipment at a U.S. Marine Corps facility in Albany, Georgia. This is the second contract I.D. Systems has executed with NCMS in the past month for a system deployment at a U.S. Department of Defense (DoD) facility. The total value of the two contracts is more than $400,000.



NCMS is a non-profit organization, funded in part by the DoD, that forms partnerships between the DoD and private industry under the Commercial Technologies for Maintenance Activities (CTMA) program. NCMS facilitates development, deployment and validation of innovative commercial technologies that provide operational benefits and cost savings for DoD maintenance activities.

 

"Our mission is to identify and implement best-practice commercial technologies for DoD applications," said Rick Jarman, President and CEO, NCMS. "I.D. Systems' ability to provide flexible technical solutions to meet the needs of different sites has been critical to help us introduce the operational benefits of wireless industrial vehicle management to the DoD."



The PowerFleet system being deployed at the Marine Corps facility is based on cellular communications and remote hosting technology, which enables the Marine Corps to benefit from full system functionality without adding to the site's existing wireless network traffic or requiring ongoing support from the site's information technology resources.



"We are excited about expanding our presence in U.S. Government facilities, particularly within the DoD," said Kenneth Ehrman, president of I.D. Systems. "The Government uses large fleets of material handling equipment and our wireless VMS can provide best-practice tools for managing the safety, maintenance, and productivity of these fleets. We believe this is especially important for the DoD, as it strives to accomplish all of its mission-critical tasks with the same or even fewer resources."



About Vehicle Management Systems

Vehicle Management Systems (VMS) help improve workplace safety and security by restricting vehicle access to trained, authorized operators, providing electronic vehicle inspection checklists, and sensing vehicle impacts. A wireless VMS also helps reduce fleet maintenance costs by automatically uploading vehicle data, reporting vehicle problems electronically, scheduling maintenance according to actual vehicle usage rather than by calendar or manual data entry, and helping determine the optimal economic time to replace equipment. In addition, a wireless VMS helps improve supply chain productivity by establishing accountability for the use of equipment, ensuring equipment is in the proper place at the right time, streamlining material handling work flow, and providing unique metrics on equipment utilization.



About I.D. Systems

Headquartered in Woodcliff Lake, New Jersey, with subsidiaries in Texas, Germany, and the United Kingdom, I.D. Systems is a leading global provider of wireless solutions for securing, controlling, tracking, and managing high-value enterprise assets, including rental cars, industrial vehicles, trailers, containers, and cargo.  The Company's patented technologies address the needs of organizations to monitor and analyze their assets to increase efficiency and productivity, reduce costs, and improve profitability.  For more information, please visit www.id-systems.com.



More from Electrical Equipment & Systems