Hub City Announces The POWERATIO(TM) 4000 Helical Inline Drive Products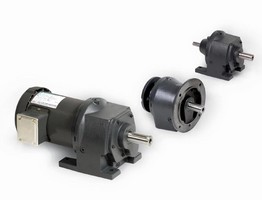 March 23, 2006 (Aberdeen, SD): Hub City, Inc., providers of tough, dependable driveline components for use in industrial and agricultural applications around the world, announced the latest additions to their extensive family of products, the Poweratio(TM) 4000 Helical Inline Gear Drives.

The Poweratio(TM) 4000 Helical Inline Drives offer a 50% increase in power ratings with ratings up to 125 HP. The advanced, contemporary design is available in eight models. The Poweratio(TM) 4000 is mechanically and dimensionally interchangeable with all popular competitor models. Users will find the upgrade easy and plant production made easier.

Hub City, Inc. is a REGAL-BELOIT Company and has been based in Aberdeen since 1892. Products are manufactured and assembled at two South Dakota locations or assembled at one of seven Assembly/Distribution Centers located throughout the US and Canada. In 2004, Hub City combined operations with FOOTE-JONES of Chicago, IL.

REGAL-BELOIT CORPORATION is a leading manufacturer of mechanical and electrical motion control and power generation products serving markets throughout the world. REGAL-BELOIT is headquartered in Beloit, Wisconsin, and has manufacturing, sales, and service facilities throughout the United States and Canada, and in Europe and Asia.

More from Cleaning Products & Equipment