Headlingley Stadium has Increased Safety Checks with the Installation of VIRALERT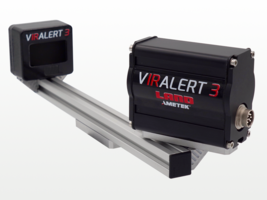 Rugby and cricket in Yorkshire has an added level of security, thanks to the installation of VIRALERT 3 at the Emerald Headlingley stadium in Leeds, UK. The temperature screening system has been installed in the reception area of Headlingley Lodge, the stadium's on-site hotel that sees a regular flow of visitors and players through its doors.
VIRALERT 3 provides another layer of security against the spread of infection across the stadium. Along with other safety measures and social distancing, VIRALERT 3 provides increased confidence for anyone visiting the site by indicating an elevated temperature – one of the symptoms of COVID-19.
The Emerald Headlingley stadium is home to Leeds Rhinos (rugby), Yorkshire Cricket Club and Yorkshire Carnegie (rugby). It is anticipated that further systems will be installed around the site as part of the plans to help fans return safely to the stands. 
Click here for more information on VIRALERT 3
More from Non-Industrial Products