Hardy Instruments' ADVANTAGE Load Cells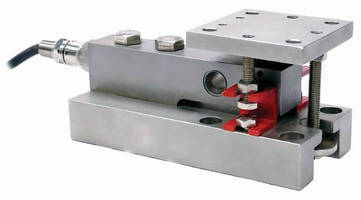 San Diego, CA - Available for compression or tension applications, and in capacities ranging from 44 lbs to 600,000 lbs, Hardy Instruments' ADVANTAGE® load points and sensors are designed with a keen attention to details that translates into optimum performance for process weighing applications. Made of stainless steel, ADVANTAGE load sensors feature a no-cost NPT conduit adapter, true hermetic sealing to IP68 for superior protection from moisture, on-board electronic certs, and matched parameters for easy sensor installation without corner adjusting. Inside the load cells, a Hardy C2® memory chip allows electronic calibration in seconds without test weights. The mounting hardware is designed specifically to direct the load properly to the sensor, while resisting angular effects and reducing moment sensitivity, still permitting thermal expansion and contraction on the weighing system. Each load point is also fitted with a grounding strap and anti-lift off protection. All ADVANTAGE load points feature IP68 rating and are NTEP Class III.

An ISO 90012008-certified manufacturer, Hardy Instruments is based in San Diego, California. For more information about Hardy Instruments, please visit www.hardyinstruments.com or call 1-858-278-2900.


More from Test & Measurement