Handheld RFID Reader/Writer features auto power-off function.
Press Release Summary: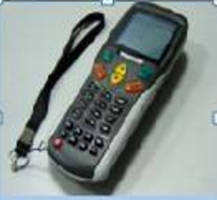 Providing real-time data collection with long read ranges from 20-30 mm, GAO222006 low frequency RFID reader can be used for tracking and identifying animals embedded or otherwise tagged with RFID chips within read range. It consumes less than 2 W of power in read mode. Portable and water resistant, device is suited in applications such as stock breeding, animal control, or foodstuff tracking systems.
---
Original Press Release:

134.2kHz (LF) RFID Handheld ReaderWriter with Sleek Design



Toronto, Canada-GAO Tek Inc. (www.GAOTek.com) recommends its handheld RFID reader/writer (GAO222006). This low frequency (LF) RFID reader is a high performance read/write device with a user-friendly, sleek design and is well suited in applications such as stock breeding, animal control, or foodstuff tracking systems.

The portable RFID reader/writer is an ideal solution for users to track and identify animals embedded or otherwise tagged with RFID chips within the read range. This portable reader/writer features flexible configuration, resistance to water and low power consumption - consuming less than two Watts of power in read mode. It provides highly accurate real-time data collection in identifying tags with long read ranges from 20mm to 30mm. In addition, this reader/writer boasts auto power off function.

For more information about GAO's LF Handheld Reader/Writer, please visit www.GAOTek.com or contact sales@GAOTek.com About GAO Tek Inc.

GAO Tek Inc. is a leading provider of test and measurement equipment, embedded development tools, telecommunication testers, electronic measurement instruments, video surveillance, alarm and other electronic products that serve the needs of electronic professionals internationally.

For more information please visit www.GAOTek.com.

GAO Tek Inc. is a member of GAO Group, which also includes

1. GAO RFID Inc.- www.GAORFID.com

2. GAO Research Inc.http://www.GAOResearch.com

3. GAO RFID Asset Tracking- www.GAORFIDAssetTracking.com

4. GAO Embedded www.GAOEmbedded.com

5. GAO Instruments www.GAOInstruments.com

6. GAO Comm- www.GAOComm.com

7. GAO Fiber Optics www.GAOFiberOptics.com

Company Name: GAO Tek Inc.

Address 1: 601 Milner Avenue, Third Floor

City: Toronto

State: IL

Country: Canada

Phone: 416-292-0038

More from Optics & Photonics