Green Powered Morse Drum Handlers Minimize Pollution and Long Term Costs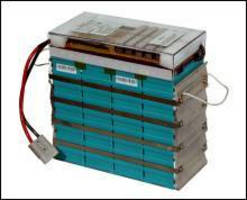 Environmentally friendly Morse drum handlers offer optional batteries that contain no lead, no acid, create no gasses during charge, and are lighter than lead-acid batteries. Plus, much longer life means fewer replacements, less maintenance labor and downtime, often reducing total costs. The batteries put out up to 2000 cycles, and achieve up to 8 times longer cycle life than lead-acid batteries with no maintenance. Store them for up to one year without recharging and typical design life of 5 years. The 12.8V, 19.2Ah, 245.76Wh batteries are made of four 3.2V 100Ah pieces with aluminum panel, nylon handle and plastic cover on the top. http://morsedrum.com/products/green-battery.htm



Morse - "The Specialist In Drum Handling" – has originated most drum handling advancements and offers the widest product line of over 100 items, plus custom engineered versions, and provides users with the most extensive and expert world-wide dealer support network.





More from Electrical Equipment & Systems