Gowanda Electronics Honored by Rockwell Collins with Recognition as Platinum Premier Supplier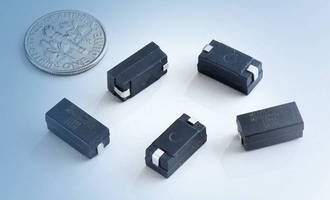 Gowanda, NY -- Gowanda Electronics, a designer and manufacturer of precision electronic components for RF and power applications, was awarded Platinum Premier Supplier status at Rockwell Collins' 2013 Annual Supplier Conference, held on March 6, 2013 in Cedar Rapids, Iowa.



Rockwell Collins, a developer and provider of communication and aviation electronic solutions for commercial and government applications, awarded Gowanda Electronics the highest level in its Trusted Supplier Program to recognize and reward Gowanda's meeting the highest level of quality, delivery, and business alignment in its supply of high-performance inductors to the company.



Gowanda Electronics' President, Don McElheny said, "This award from Rockwell Collins – a nearly five billion dollar company – draws attention to Gowanda's outstanding abilities, technologies and expertise in the development and supply of inductor components to major players in aerospace, defense and commercial markets. It is gratifying to be recognized for our achievements and we look forward to expanding our excellent relationship with Rockwell Collins in the months and years ahead."



Platinum Premier Suppliers are given special access to business opportunities with Rockwell Collins including access to executive leadership and program design teams, badge access to the company's facilities, preferred engineering supplier/part list status, preferred status for future sourcing decisions, and payment term consideration.



For more information about Gowanda Electronics' standard products, custom design options, laboratory services, or upscreening opportunities please contact the company at +1-716-532-2234 (US) or via email at sales@gowanda.com.



For more information about Rockwell Collins' Supplier Program: www.rockwellcollins.com/~/media/Files/Unsecure/Resources/Supplier/2013-Supplier-handbook.aspx



Rockwell Collins (NYSE: COL) is a pioneer in the development and deployment of innovative communication and aviation electronic solutions for both commercial and government applications. The company's expertise in flight deck avionics, cabin electronics, mission communications, information management, and simulation and training is delivered by 19,000 employees, and a global service and support network that crosses 27 countries. To find out more, please visit www.rockwellcollins.com. 



Gowanda Electronics (est. 1963) is a privately held company that designs, manufactures and supplies precision electronic components for RF and power applications. Components include standard off-the-shelf and custom-designed inductors, chokes, toroids, other surface mount devices and EMI/RFI filters that are used in a wide variety of electronic applications. Gowanda's products are used primarily by OEM companies and other entities interested in high performance electronic component solutions for the equipment and devices they manufacture. Applications include use in test measurement equipment, medical diagnostic equipment/devices, industrial automation & control equipment, and instrumentation. Such products are used in a broad range of industries, including process & assembly industries, aviation/aerospace, defense, telecommunications, health care, data processing, security and education. Gowanda's customers include Fortune 500 companies and other significant players in these global markets. The company is certified to AS9100, ISO9001 and ISO13485 quality management standards and offers RoHS compliant products as well as lead-containing components for QPL military/defense and other demanding requirements. For more information please visit www.gowanda.com.



More from Packaging Products & Equipment