Globtek Offers Power Supplies and Cable Assemblies with 5-Pin Connector, Lemo P/N FGG.0B.305.CLAD52.Z with Bend Relief P/N GMA.0B.045.DG or Equivalent, PN LEM5E/C18345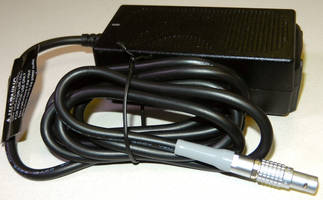 GlobTek's in-house cable assembly and injection molding division is now producing power supply ac adapters with Lemo P/N FGG.0B.305.CLAD52.Z with bend relief P/N GMA.0B.045.DG to address a customer specific requirement. GlobTek's cable assembly group is able to build output cords and wire harnesses from a large range of standard and customer connectors. Overmolding and other options available upon request.
Full cable manufacturing and testing facilities are available in Northvale NJ, USA and Suzhou, Jiangsu, China. GlobTek maintains a large range of customized and standard tooling available for customer applications as well as an ability to rapidly design and manufacture custom and bespoke solutions.
GlobTek is a power systems solutions provider with design and manufacturing facilities in the USA and China and sales offices in Germany, France, and the UK. Offering a line of power supplies for applications from gym equipment to medical systems, GlobTek can also develop and create custom power solutions for just about any application. GlobTek is located at 186 Veterans Drive, Northvale NJ 07647. For more information call 201-784-1000 or visit GlobTek online at www.globtek.com.
Made in USA option available.
5 year warranty
More from Agricultural & Farming Products