GE Introduces New X-ray Film Exposure Calculator App to Increase Productivity in Nondestructive Inspection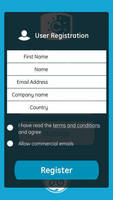 GE Inspection Technologies celebrates the 70th anniversary of Agfa's renowned STRUCTURIX industrial X-ray films with launch of free app and new film website showcasing historic facts and illustrations



Berchem, Belgium – GE's (NYSE: GE) Measurement and Control announced today the launch of a new radiography exposure mobile app that allows for nondestructive X-ray and Isotope exposure calculations in just a matter of seconds. Customers can download the GE Film Exposure Calculator app (available for both iOS and Android devices) directly from our newly designed film web page. While there, users can view the impressive 70-year history of STRUCTURIX told through interesting facts and illustrations.



The GE Film Exposure Calculator was developed to provide customers quick and easy access to the information that matters most when calculating waiting time for film exposure. It allows users to make calculations on the fly, in the field, using their mobile phone or tablet – ultimately reducing the possibility for error. The app is easy to use for both Isotopes and X-rays with measurement fields including:

Activity

Energy (X-ray only)

Current (X-ray only)

Steel Thickness

Film Type

Source to Detector

Target Density



Once all data points mentioned above are entered into the app, the calculator provides a near instant estimate of exposure time. Users can also opt to save X-ray and Isotope measurement calculations to "favorites" for quicker estimates for frequently used applications and setups.



"We are pleased to offer our radiography customers such a useful tool to improve their daily workflow with STRUCTURIX," said Frank Van Dijk, general manager and product line leader, of GE Measurement & Control, a division of GE Oil & Gas. "For 70 years STRUCTURIX has built a legacy of quality, expertise and reliability in the world of nondestructive testing and we are proud to continue this legacy as the exclusive provider of Agfa's renowned STRUCTURIX industrial X-ray films."



Download the iPhone app here:

https://itunes.apple.com/us/app/ge-film-exposure-calculator/id877526566?mt=8&ign-mpt=uo%3D4



Download the Android app here: https://play.google.com/store/apps/details?id=com.ge.expcalc



About GE

GE (NYSE: GE) works on things that matter. The best people and the best technologies taking on the toughest challenges. Finding solutions in energy, health and home, transportation and finance. Building, powering, moving and curing the world. Not just imagining. Doing. GE works. For more information, visit the company's website at www.ge.com.



About GE Measurement & Control

GE Measurement & Control is a leading innovator in advanced, sensor-based measurement; non-destructive testing and inspection; flow and process control; turbine, generator, and plant controls; and condition monitoring. Providing for the health of our customers most critical industrial assets, we deliver accuracy, productivity and safety to a wide range of industries, including oil & gas, power generation, aerospace, metals and transportation. Headquartered in Boston, USA, Measurement & Control has more than 40 facilities in 25 countries and is part of GE Oil & Gas. For further information, visit http://www.ge-mcs.com.

More from Optics & Photonics