Gain Adjustable Active RFID Reader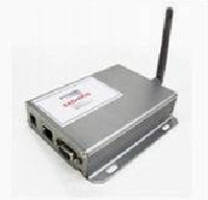 Toronto, Canada -GAO RFID Asset Tracking (www.GAORFIDAssetTracking.com) is offering this gain adjustable active RFID reader commonly used for logistics, warehouse management, personnel location, closed loop asset tracking and high value asset tracking. It uses an advanced 0.18 micro-meter CMOS IC for ultra-low power consumption.The active RFID reader operates in the unlicensed 2.45GHz for global use.

This gain adjustable active RFID reader, model 217001, offers a built-in omni-directional, standard whip antenna which ensures the reader can identify tagged items at distances of up to 100 meters in all directions. Users can adjust the identification distance from less than 5 meters to 100 meters according to in order to make identification more accurate in a particular environment. The reader supports both direct and buffering modes. In direct mode, the reader uploads messages to the host system in real time. While in buffering mode,the reader receives and saves messages which will be uploaded only when requested by the host system. This portable RFID reader has a buffer capacity of 800 records and has a read rate of 100tags/s.

Visit www.GAORFIDAssetTracking.com for more information.

For any sales inquires please contact:

1-877 585-9555 ext. 601 - Toll Free (USA & Canada)

1-416 292-0038 ext. 601 - All Other Areas

sales@gaorfidassettracking.com

About GAO RFID Asset Tracking

GAO RFID Asset Tracking (www.GAORFIDAssetTracking.com) is a leading provider of RFID Readers, RFID Tags and RFID software providing cost saving solutions to end users worldwide. GAO offers all RFID technologies: Low Frequency (LF), High Frequency (HF), Ultra High Frequency (UHF, Gen 2) as well as Active and Semi-Passive. GAO RFID Asset Tracking's products and services are easily customized for use in asset tracking, healthcare, supply chain & logistics, event management, access control, livestock tracking,inventory control & management, field service maintenance and document authentication.


More from Chemicals & Gases