Fortress Building Products Granted Patent for Universal Railing Bracket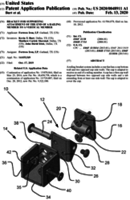 Newest patent showcases continued emphasis on delivering the Total Solution for outdoor living products.
Garland, Texas (PRWeb) March 18, 2020 -- Fortress Building Products, a manufacturer of category-leading fencing, railing, decking and framing systems, has been awarded its latest patent #10590656 for a versatile mounting system for its Fe²⁶, Fe²⁶ Plus, Al¹³ and Al¹³ HOME™ railing systems.
The patented Universal Bracket enables an installer to utilize one bracket for straight, stair and mitered railing applications. Improving efficiency for not only the installer, but also reducing the SKU inventory for both the distributor and dealer base. The innovative design has also increased the speed of installation, allowing for a pre-welded panel to easily be dropped into place.
Not only does the Universal Bracket simplify installation, but it has greatly improved the aesthetic finish with no visible fasteners. This innovative bracket also allows flexibility in finishing the railing with or without a top cap. The Universal Bracket's use of set screws being directly attached to each panel has increased the positive connection for maximum strength. For the Fe²⁶ system, the Universal Bracket was key for meeting the standards of AC273 and providing a Code Compliance Research Report (CCRR) for an iron railing. Fortress® continues to focus on innovation such as the Universal Bracket and offer a complete collection of best-in-class building materials that it backs up with a multitude of patents that are granted or pending.
"The Universal Bracket was the game changer. It is truly the linchpin. It makes the whole system work," Fortress CEO Matt Sherstad said. "To deliver a universal bracket mounting system where a single bracket can provide a simple installation for any application, while delivering unmatched strength and aesthetics, is monumental for the industry. That's where we provide value. That's where we believe our innovation benefits the professional contractor and homeowners, as well as our distribution partners that get them to market."
Fortress is constantly striving to deliver innovative solutions that make products easier to install and more customizable for maximum labor savings, quality and aesthetics. The newly patented Universal Brackets exemplify Fortress' ability to seek out creative and versatile answers to the problems designers and builders face.
To learn more about Fortress' Total Solution and the company's commitment to innovation, please visit fortressbp.com.
About Fortress Building Products
Fortress Building Products is a leading manufacturer and solution provider in the residential, multi-family, industrial and commercial building products industry. With more than 50 years of experience pushing the boundaries to "Defend Against the Ordinary", Fortress Building Products forged a family of refined, resilient products that are the pinnacle of beauty and durability. Based in Texas, the Fortress family of products, which includes Fortress Railing, Fortress Fencing, Fortress Decking and Fortress Framing, is a complete collection that delivers the full Outdurable Living™ experience. Learn more at http://www.fortressbp.com.
Contact Information:
Alyx Armstrong
Fortress Building Products
http://https://fortressbp.com/
1-866-323-4766
More from Communication Systems & Equipment