Sensors / Detectors / Transducers
Experience Meets Precision: Columbia Weather Systems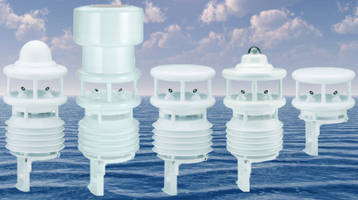 Columbia Weather Systems specializes in industrial-grade weather stations for professional weather monitoring. Their weather stations integrate meteorological sensors and monitoring options that serve weather data in a way that is easy to read and analyze for industries and government agencies around the world. The company has been manufacturing and selling weather stations for over 35 years.
Current monitoring options include the Weather MicroServer™, the Weather Display™, and WeatherMaster™ Software, which can be used independently or in combination.
The Weather MicroServer offers weather monitoring via an internet browser and industrial protocols. It also offers integration of additional sensors with the all-in-one sensor module - for example particulate monitoring. The Weather Display and/or WeatherMaster Software offer direct display options with graphing, reporting and alarm capabilities.
Columbia Weather Systems offers Lufft sensors in their Pulsar™ Weather Station product line. "We are pleased to partner with Lufft for customers who expect the latest technology with highly accurate, event-based precipitation monitoring," says Nader Khoury, CWS president. "Lufft sensor provides Doppler radar precipitation monitoring with the ability to determine precipitation type (rain or snow) with very high resolution."
One application is mobile weather labs used for the broadcast meteorology industry. Mobile weather labs with Pulsar Weather Stations are being used by television stations across the country. "This vehicle is top-notch from top to bottom," noted chief meteorologist Paul Deanno of KPIX in San Francisco. "This white stick (the Lufft sensor module) is the best technology when it comes to data collection for weather."
Broadcast mobile weather labs are used for on-location reporting of weather conditions as well as popular weather education events such school visits.
Lufft USA, Inc.
1110 Eugenia Pl. Unit B, Carpinteria, CA, 93013
phone: 805-335-8500
contact: Alondra Anacleto
Inside Sales
email: alondra.anacleto@lufftusainc.com
More from Computer Hardware & Peripherals