Ethernet Interface for RoaDyn® System 2000 Allows Evaluation of Measurement Data from Wheel Force Transducers with SCADAS Durability Recorder from LMS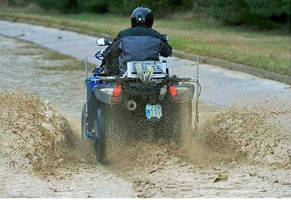 Measurement data from Kistler wheel force measuring systems can now also be recorded and evaluated with the SCADAS Durability Recorder, a mobile data acquisition system from LMS. LMS has developed the Wheel Force Transducer Module (WF12) for connecting Kistler's electronic RoaDyn System 2000. The System 2000 acquires and transfers data from Kistler's wheel force measuring systems and can be networked with other measuring sys-tems.

With WFI2, LMS is the second renowned manufacturer of data acquisition systems to in-clude in its range a synchronous digital Ethernet-based interface for Kistler's wheel force transducer systems. The interface is based on Kistler's proprietary UDP protocol for high-speed synchronous transmission of data to acquisition systems. Two RoaDyn systems, each with four wheel force transducers, can be connected to the WFI2. It then records all 8 rele-vant channels (3 forces, 3 torques, angle and angular velocity) of each transducer simulta-neously.

RoaDyn System 2000 is controlled by the LMS SCADAS in slave mode at an acquisition rate of up to 1 280 Hz. Connection to the WFI2 module is made via robust LEMO circular con-nector. Ethernet interface Type 5621A6Q1 from Kistler is required for connecting WFI2 to RoaDyn System 2000.

Kistler Group

Kistler's core competence is the development, production and use of sensors for measuring pressure, force, torque and acceleration. Kistler's know-how and electronic systems can be used to prepare measuring signals for use in analyzing physical processes, controlling and optimizing industrial processes, improving product quality in manufacturing and improving performance in sports and rehabilitation.

Kistler offers a comprehensive range of sensors and systems for engine development, automotive engineering, plastics and metal processing, installation technology and biomechanics.

A worldwide sales presence in the form of 25 group companies and 30 distributors ensures customer proximity, application support on an individual level and short lead times.

With a staff of about 1 000, the Kistler Group is one of the world's leading providers of dy-namic measuring instrumentation. The Kistler Group achieved turnover of 166 million Swiss Francs in the 2009 financial year.

More from Software