Ergodyne Introduces the N-Ferno® 6822 Balaclava with Spandex Top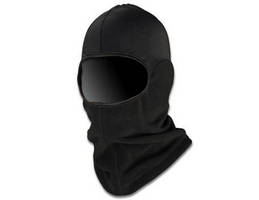 ST. PAUL, Minn. - Ergodyne today announced the addition of the N-Ferno® 6822 Balaclava with Spandex Top to their line of N-Ferno® Warming Products. Building off of the design of Ergodyne's top selling N-Ferno® 6821 Fleece Balaclava, the N-Ferno® 6822 is a lightweight fleece balaclava with the added feature of an ultra-stretchable spandex top that fits snugly under hard hats and other head gear.

"Sales of our N-Ferno® line have been growing rapidly the past few years indicating a clear need for warming products," said Tom Votel, president and CEO of Ergodyne. "Our N-Ferno® 6822 delivers on the needs of the majority of the real-life users of our products who wear hard hats and head protection every day on the job."

To view the complete release, visit www.ergodyne.com. For more information, contact Lindsay Votel at 651.642.5862 or lindsay.votel@ergodyne.com.

More from Communication Systems & Equipment