Emerson Bearing Announces Special Bearings for Semiconductor and Medical Equipment Industries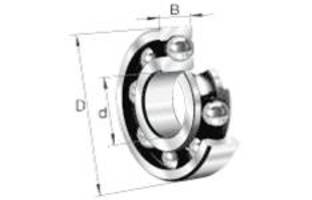 BOSTON, MA… Severe environments call for special bearings. Emerson Bearing Boston, a bearing company catering to Original Equipment Manufacturers (OEM) and Maintenance, Repair and Operations (MRO) markets around the world, offers special bearings for corrosive and electrically charged environments in the semiconductor and medical equipment industries.
Equipment in both the semiconductor and medical industries are subject to stringent cleaning, decontamination, and sterilization procedures which often involve the use of harsh, corrosive chemicals. In these highly corrosive environments, specialized corrosion-resistant bearings are required to ensure proper functioning. Those working on equipment in the semiconductor and medical industries should consider bearings made out of materials such as titanium or AISI 304, AISI 440, or AISI 630 stainless steel.
Electrical current can be incredibly damaging to metal components. For bearings, it can cause a wide range of problems, including fluting in the races, pitting of the ball bearings, and degradation of lubrication. Medical equipment such as magnetic resonance imagers (MRIs), for instance, all involve high-stress environments with a great deal of electrical activity.
Ceramic bearings, as well as ceramic insulated metal bearings, are ideal for highly electrically charged applications. Ceramic materials, with a few rare exceptions, are very poor conductors of electricity; although they can accept large voltages, they are able to dissipate that electricity extremely effectively. The passing electricity causes little to no degradation.
"For highly corrosive environments, standard bearings simply fall short. Corrosion-resistant bearings are required to ensure proper functioning," explained Steve Katz, president of Emerson Bearing. "In electrically charged environments, utilizing bearings that are poor conductors of electricity is imperative."
With a sourcing network that spans the globe, Emerson Bearing Boston caters to clients in the semiconductor and medical equipment industries with a wide selection of severe-environment bearings that include: Ball and roller bearings from GMN, KOYO, and others; Cam followers and yoke rollers from Carter, IKO, and others; Rod ends from Durbal and FK; Oil seals from Garlock, Dichtomatik, and Timkens; Mounted units from AMI, IPTCI, and others; Roller chains from Daido, Hitachi, and Drives; and Bushings from IGUS and Oilite.
Katz continued, "When choosing the right type of bearing material for your specific application, the conditions must be kept in mind. Our team of bearing experts can assist in the right bearing selection and equip customers with the knowledge needed to avoid costly pitfalls and downtime."
For more information, visit Emersonbearing.com or call 800-225-4587.
About Emerson Bearing Boston
Founded in 1957, Emerson Bearing Boston specializes in bearings for OEM and MRO markets throughout the world. The company provides solutions to a variety of industries including: aggregate, concrete, mining, machine tools, electric motor repair, marine, material handling, metal processing, packaging, food processing, paper converting, printing, wind/power generation, recreation, heavy construction, robotics, automation, transportation, wood products, wastewater treatment, pump, compressor and oil field.
Emerson Bearing Boston offers customers a one-stop shopping experience. With an online product catalog with over 3 million bearings - ranging in size from 3mm to tunnel-boring 15-foot-diameter giants; a vast inventory of bearings; worldwide sourcing; a fixed price program; a knowledgeable staff; same day shipping and 24/7 service, Emerson Bearing Boston has become a leading provider of bearings in the U.S. They are the sister company of Action Bearing and maintain headquarters at 201 Brighton Ave. Boston, MA. For more information, visit www.emersonbearing.com or call 800-225-4587.
CONTACT: Steve Dubin, PR Works, [email protected], 781-582-1061