Electro-Matic Products 4U2SEE Displays Are an Integral Part of the New Simulated Factory at the Flat Rock Assembly Plant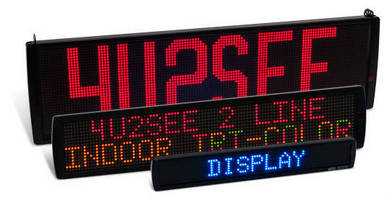 To help prepare new hires for the rigors and cadence of working on the actual assembly line, without slowing it down, the Flat Rock Assembly Plant introduced a simulated factory to provide hands-on training to these new employees. This type of real-world experience improves quality of manufacturing as well as the safety of the work environment.



Greg Hounshell, a trainer and chairman administrative assistant, spent the last three months training the 1,400 new employees and has a great appreciation for the new training tools: "What that (simulated assembly line) does is, instead of them walking in that door and never having been in this kind of atmosphere or never having assembled a vehicle, they get hands-on experience beforehand and then they know what it's like so they are more comfortable," Hounshell said.



As you can see in this video, Electro-Matic Products 4U2See displays helped play a role in making this simulated factory a success. Video: http://ford.to/17Cctfr



For more information regarding our 4U2SEE displays, please visit: www.empvisualsolutions.com or call us at 866-998-0990.



Turning innovation into value

Since 1969, Electro-Matic has helped transform American industry by supplying automation components and solutions to leading U. S. manufacturers. Today, Electro-Matic continues to leverage the value of emerging technologies by developing practical applications for industrial, commercial and retail markets. As a technology company, we help our customers turn innovation into value. As a one-hundred percent employee-owned business, our customers enjoy the benefit of a supplier partner intently focused on delivering strong value-for-value relationships.



More from Electrical Equipment & Systems