Ecrothan® 2020 Dispersion is resistant to chemical, abrasion and scratch.
Press Release Summary: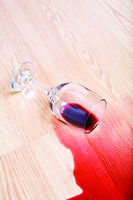 Used as binder in industrial wood coating and building paint formulations, Ecrothan® 2020 Dispersion is a rapid-drying, rapid anti-block and non-yellowing solution. Providing enhanced gloss, transparency, color depth and wood grain qualities, product is made of acrylic-polyurethane.
---
Original Press Release:
Michelman to Introduce New Low-VOC, Waterborne Wood and Metal Coating Solutions at European Coatings Show 2017
Michelman will introduce European Coatings Show visitors to two exciting new low-VOC, waterborne coating solutions for wood and metal applications. According to Dr. Julien Verron, Industry Manager, Coatings Group at Michelman, "Waterborne coating systems continue to gain in popularity and acceptance, however there are still many coatings market segments that are lacking in effective and low emission polymeric binder and surface additive options. At Michelman, we are continually improving the performance levels of our waterborne chemistries, while simultaneously driving emission levels down to meet formulator's and end-user's requirements."
The first of Michelman's waterborne technologies to be introduced at the show is Ecrothan® 2020, a low-VOC, waterborne acrylic-polyurethane dispersion used as a binder in industrial wood coating and building paint formulations. It combines the environmentally friendly benefits of a waterborne solution with outstanding chemical resistance, abrasion and scratch resistance, and hardness. The new binder also produces excellent optical qualities including gloss, transparency, color depth and wood grain enhancement. It is a rapid-drying, rapid anti-block, non-yellowing solution.
Michelman's family of Ecrothan polyurethane dispersions and PU-acrylic hybrid dispersions are specially developed for applications requiring maximum durability along with a beautiful finish. Grades are available for hard surfaces as well as flexible substrates, including 100% cosolvent-free options.
Michelman will also introduce visitors to ProHere® A03010, a waterborne, low-VOC, direct-to-metal (DTM) coating with excellent corrosion resistance properties, good gloss, and outstanding optical clarity. The versatile new product can be used as a single layer DTM coating, or as a primer or top-coat in multi-coat systems.
ProHere A03010 is the newest addition to the company's burgeoning family of industrial metal coating solutions that includes primers, top coats, DTM solutions, intumescent coatings, and lubricants.
Michelman will exhibit in Hall 1 Stand 1-330 at the international show being held from April 4-6 at the Exhibition Centre in Nuremberg, Germany.
About Michelman
Michelman is a global developer and manufacturer of environmentally friendly advanced materials for industry, offering solutions for the coatings, printing & packaging and industrial manufacturing markets. The company's surface additives and polymeric binders are used by leading manufacturers around the world to enhance performance attributes and add value in applications including wood and floor care products, metal and industrial coatings, paints, varnishes, inks, fibers and composites. Michelman is also well-known as an innovator in the development of barrier and functional coatings, as well as digital printing press primers that are used in the production of consumer and industrial packaging and paper products, labels, and commercially printed materials. Michelman serves its customers with production facilities in North America, Europe and Asia, product development and technical service centers in several major global markets, and a worldwide team of highly trained business development personnel.
Michelman Contacts:
Worldwide:
Ms. Christy Randolph
Marketing Communications Coordinator
+1 513 794 4225
In Asia:
Ms. Erica Liao
Marketing Communications Manager
+86 21 2098 6880 x8002
Michelman Global Headquarters
9080 Shell Road
Cincinnati, OH 45236
+1 800 333 1723 (US & Canada)
+1 513 793 7766 (Worldwide)
+1 513 793 2504 (Fax)
More from Software