Ecosmob Offers New IPTV Application Development Services for TV Service Providers
Press Release Summary: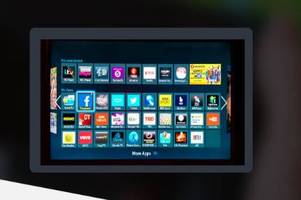 Ecosmob's IPTV Application Development Services include development of IPTV software, app, game, middleware and application integration. IPTV software digitizes delivered live streams in to multicast streams, video on demand with delivery and payment method by incorporation of media protocols. Ecosmob provides guidance on defining architecture, creation of electronic program guide, billing system and operational model development.
---
Original Press Release:
Ecosmob Announce Availability of IPTV Application Development for TV Service Providers
IPTV is gaining in popularity and offers ample opportunities for additional revenue generation depending on the IPTV application TV service providers use and the app developer. Ecosmob, with its expertise in IP technologies and association with IPTV, is perfectly positioned to offer IPTV app development services.
Ecosmob, a global technology leader in IP technologies, announced the launch of IPTV application development services for TV service providers. TV services can reach out to more people and generate more revenues.
The suite of services from Ecosmob includes IPTV software development, IPTV app development, IPTV game development, middleware, application integration, maintenance and support. Given their expertise, teams of IPTV developers at Ecosmob can integrate various modules into a flawlessly performing solution that will enhance reputation of TV service providers. Besides, customers also have a happy user experience. Ecosmob has proven expertise since it has already delivered outstanding solutions to various TV services and helped them enhance revenue streams.
Ecosmob IPTV software is an end to end solution that takes care of source digitization of live streams delivered as multicast streams, video on demand with an appropriate delivery and payment method, interactive portals and a scalable content delivery network with smart incorporation of media protocols that give a highly satisfactory user experience. The user side interface offers a seamless customer experience through an intuitive menu system. IPTV can be delivered on any device like smart TV or desktop or to mobiles through apps. Digital rights management (DRM) is also factored into the IPTV development process. The process itself is aligned to suit existing networks and infrastructure of the TV service operator with facility for future upgrades.
However, Ecosmob, said the company's VP, goes beyond the technical aspects. Ecosmob extended IPTV services extend to planning and consulting on IPTV strategy. Ecosmob IPTV related services include guidance on system deployment and integration, defining architecture, third party integration, creation of electronic program guide, billing system, operational model development, vendor selection and value added services. Ecosmob involvement helps TV services generate additional revenue streams through TV subscription, video on demand, advertising and interactive services as well as gaming platforms. Superior technology and ease of use will surely help TV services retain customers and reduce churn.
If TV services are planning to launch IP TV services then Ecosmob can be their perfect partner for IPTV implementations that give the same, if not better experience as traditional cable or satellite TV. Ecosmob checks and field tests its solutions to ensure that the first impression is the best impression.
Interested TV services may contact Ecosmob by phone on 91 79 40054019, 1-303-997-3139 or via email sales@ecosmob.com or via website www.ecosmob.com 
More from Paints & Coatings