DuPont Presents Blended Down Insulated Fabric with the Combination of Sorona Fiber and Thindown Process
Press Release Summary: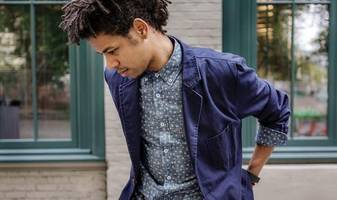 Reduces cold spots and adds drape and stretch
Offers more sustainable insulated material than traditional down fabric
Eliminates drawbacks associated with use of traditional down filling
---
Original Press Release:
DuPont and NIPI™, Makers of Thindown®, Partner to Create a Revolutionary Next Generation of Down Fabric
Innovative material brands are collaborating for a single, seamless sheet of Sorona® and Thindown® fabric – offering superior warmth and breathable insulation
WILMINGTON, DEL. (PRWEB) FEBRUARY 01, 2019 - DuPont Industrial Biosciences (DuPont) and Natural Insulation Products Inc. (NIPI™) today announced a collaboration to create a new category of insulation. This partnership brings together two forward-thinking leaders in the materials space to explore new, innovative materials that will combine DuPont™ Sorona® fibers and Thindown® to enhance the warmth, comfort and design flexibility of insulation.
Thindown® is the world's first and only down fabric, which offers the coveted benefits of a versatile material. As the company looks to elevate its performance attributes and sustainable ingredients, it has partnered with DuPont Industrial Biosciences' using its Sorona® fiber – a high-performance fiber made from renewable plant-based ingredients. The two brands are exploring new developments to seamlessly combine the softness, drape and stretch recovery of Sorona® fibers and down, utilizing the proprietary process from Thindown® to create a new category of a blended down insulated fabric.
"We are constantly exploring new opportunities to develop and market innovative solutions across industries, and this unique collaboration underscores that commitment to delivering on both high performance and sustainability in apparel," said Renee Henze, Global Marketing Director, DuPont Industrial Biosciences. "The breakthrough technology of Thindown® – coupled with the textile innovation of Sorona® fibers – can further revolutionize down applications and create a new category of insulation."
The blend of Sorona® fibers and Thindown® can eliminate several drawbacks associated with the use of traditional down filling. The combination can reduce cold spots with a single sheet of fabric versus quilted sections, delivering greater warmth and breathability, while simultaneously adding drape and stretch for greater movement. Additionally, with the use of bio-based Sorona® fibers, the collaboration yields a more sustainable insulated material option versus traditional down, which comes from animal plumage, or nylon, which requires 40 percent more energy to produce.
"We are pleased to partner with DuPont, the creator of some of the world's most outstanding fibers to bring together 'the best of Science and the best of Nature' to create the next evolution of down fabrics," said Ronie Reuben, the inventor of Thindown®.
About Thindown® by NIPI™
Thindown® by NIPI™ (Natural Insulation Products Inc.) is the world's first and only down fabric. Using a proprietary process, Thindown® transforms traditional down filling into a seamless sheet of material, revolutionizing down insulation. It offers all the benefits of down in a thin versatile material – reducing cold spots and seepage associated with traditional quilted down – and can be used in across apparel and footwear applications for the ultimate warmth and comfort.
About DuPont Industrial Biosciences
DuPont Industrial Biosciences, a DowDuPont Specialty Products business, works with customers across a wide range of industries to make products and industrial processes more efficient and sustainable. Through a unique combination of agriculture, biotechnology, chemistry and material science capabilities, we advance market-driven, bio-based solutions to meet the needs of a growing population, while protecting our environment for future generations. For updates about how DuPont Industrial Biosciences is helping customers deliver cost-effective products with superior performance and sustainability, follow @DuPontBiobased on Twitter or visit our website at http://biosciences.dupont.com.
About DowDuPont Specialty Products Division
DowDuPont Specialty Products, a division of DowDuPont (NYSE: DWDP), is a global innovation leader with technology-based materials, ingredients and solutions that help transform industries and everyday life. Our employees apply diverse science and expertise to help customers advance their best ideas and deliver essential innovations in key markets including electronics, transportation, building and construction, health and wellness, food and worker safety. DowDuPont intends to separate the Specialty Products Division, which will be called DuPont, into an independent, publicly traded company. More information can be found at http://www.dow-dupont.com.
Contact Information
Chris Urheim
DuPont
+1-302-695-8036
More from Electrical Equipment & Systems