DMP Virtual Receiver Enables First Cloud-Based Central Station Automation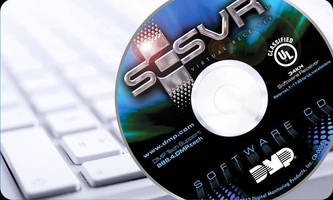 Springfield, Missouri – Innovative Business Software (IBS), a major supplier of Central Station automation software, has earned the first-ever UL certification for a cloud-based monitoring product. The DMP SCS-VR Virtual Receiver was a key component in developing this new approach to Central Station automation. Using the SCS-VR, SBN Cloud allows Central Stations of all sizes to provide monitoring services without the cost of installing, maintaining, and operating the infrastructure required to respond to alarm signals.



"The SCS-VR is a one-of-a-kind technology that has been a boon to organizations interested in reducing the cost and complexity of Central Station operation," explained Vice President of Sales, Mark NeSmith. "The benefits of replacing hardware with software are obvious; the reliability of the SCS-VR is evident from the recent validation of its top-level NIST encryption. Central Station operators are increasingly turning to the DMP digital receiver solution."



The SCS-VR manages all network and cellular alarm signals, supervision, and substitution messages, with the capacity to monitor up to 20,000 panels. It can be used even in the highest-security applications like government and banking that require the strongest protection of their sensitive data. Users can select one of five standard software options, from 500 to 20,000 panels, but the number of panels is actually unlimited.



"SBN Cloud makes setting up a UL certified central station available for all." said Vice President of External Partnerships, Jens Kolind. "Organizations with just a few facilities can now tailor a response to fit business needs and operate on infrastructure that would be the envy of even the largest central stations. DMPs virtual receiver made providing cloud based automation affordable."



SBN Cloud provides Innovative Business Software's well-known Central Station automation software as a pay-as-you-go service. It enables customers to monitor premise locations for intrusion and fire all without the need to maintain and operate local alarm processing infrastructure, including managing redundant connectivity, power, receivers, and database servers. Upfront infrastructure investments are reduced to almost zero and many ongoing maintenance costs are removed. The service is hosted on triple redundant infrastructure in two US based data centers more than 1,000 miles apart. Both have been approved for US government contracts and audited to the NIST 800-53 standard.



About Innovative Business Software



Since 1981, Innovative Business Software has provided automation to central stations throughout the Americas and Europe. SBN, our flagship product, provides a complete integrated software suite for marketing, monitoring, billing, purchasing, and service. IBS customers rank among the largest in their respective geographical markets with several in the top 10 of the annual list of Top 100 security providers produced by Security Dealer Magazine. Millions of residential, commercial, and proprietary locations are secured by our software.



About DMP



DMP is a privately held independent manufacturer of innovative intrusion, fire, access control, network and cellular communication products that are designed and made in the United States of America. DMP is the recognized leader in alarm communication over data networks, with products that are available through professional electronic security companies. For more information, contact Melissa Pitfield at (800) 641-4282, or visit www.dmp.com.