DMP's Virtual Keypad Access™ Wins ESX 2018 TECHVISION Challenge Best-of-Show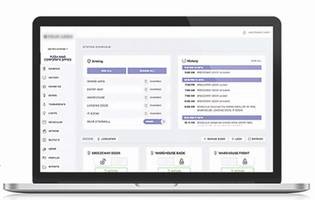 DMP's Virtual Keypad™ and Dealer Admin Also Win ESX Innovation Awards
NASHVILLE, TENN., June 20, 2018 — DMP is excited to announce its ESX TECHVISION Challenge, now two years in a row. This year's award goes to DMP's Virtual Keypad Access™. In addition, DMP received ESX Innovation Awards in two other categories. In the Installation/Service Tools category is DMP's Dealer Admin 2.0, and in the Mobile Apps for Consumers category is DMP's Virtual Keypad™ 6.0.
Receiving the awards at the ESX show this month in Nashville, Tennessee, are DMP's Director of Product Management & Support Brad Tucker, and Product Manager for Access Control Adam Kinder. "It's an honor to see Virtual Keypad Access win an ESX Innovation Award and then the TECHVISION Challenge Best-of-Show," Tucker says. "We're excited that others see the value in our program."
DMP's Virtual Keypad Access is the natural progression of DMP's Virtual Keypad app that manages intrusion systems. For users who don't want to spend the money to have a dedicated server for their access control systems, Virtual Keypad Access provides the flexibility to remotely manage system users, schedules, and profiles, plus control public doors. It also allows users to view and record video. In fact, at its booth during the show, DMP announced the addition of multiple commercial video options, which are coming soon, including Open Eye, Digital Watchdog, Hikvision, I-View Now, and SecureCom video cameras and NVRs. In combination with its other access control features, DMP now has an even more comprehensive platform to offer businesses of all sizes.
Because Virtual Keypad Access is maintained via the Cloud, it allows consumers to remotely manage their own systems, or it can be managed for them by their dealers. Either way, the combination of intrusion and access control in one platform makes for a powerful and economic package for security companies and their customers.
"Security companies can grow their businesses by helping their customers drive down costs, not only in personnel requirements to manage access control, but also in the cost of the systems," Kinder explains. "Likewise, dealers have less installation time and monthly costs so they have lower overhead expenses. They can secure more recurring revenue by charging a premium for services like intrusion, managed access control, and video all in a single web-based or mobile app. Their customers benefit by not having to take care of it themselves."
DMP's ESX Innovation Award Recipients: Virtual Keypad 6.0 and Dealer Admin 2.0
Also winning judges' favor as Innovation Award recipients were DMP's feature-rich mobile app, Virtual Keypad 6.0, and Dealer Admin 2.0, which is an administrative portal giving DMP dealers and their staff easy access to their customers' information.
"All three of these award-winning programs give our dealers the tools they need to reinforce value and brand loyalty among their existing customers and grow with new ones," Tucker says. "We're honored to be among this year's award recipients and equally honored to partner with our dealers in providing the services their customers want."
About DMP:
DMP is a privately held independent manufacturer of innovative intrusion, fire, access control, network and cellular communication products designed, engineered, and manufactured in Springfield, Missouri, using U.S. and global components. DMP is the recognized leader in alarm communication over data networks, with products that are available through professional electronic security companies. For more information, contact Mark Hillenburg at MHillenburg@DMP.com, or visit DMP.com.
More from Packaging Products & Equipment