DMP Panel Software Upgrade Provides More Flexibility and More Features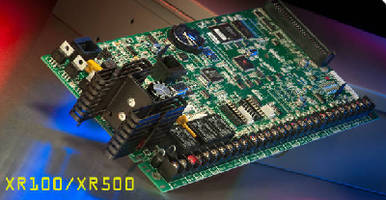 DMP XR100/XR500 Command Processor(TM) Panel Version 203 Software Now Available

Springfield, Missouri - January 5, 2009 - Digital Monitoring Products (DMP) has released the latest upgrade to its XR100/XR500 Command Processor(TM) Panel software. Version 203 includes a long list of new features that strengthen security, simplify operation and provide better reporting.

"Based on feedback from dealers, installers, and users, we've again updated the software for our XR Series Panels," said Vice President of Sales, Jeff McAleer. "The Version 203 upgrade adds many user-focused features, enabling users to better tailor their systems to meet their protection needs. And users will appreciate the convenience and confidence provided by the ability to be instantly notified via email or SMS messages whenever there's a system alert or alarm."

Major changes included in the Version 203 release include:

Email / SMS messaging: System users can receive messages directly from the panel to cell phones or handheld devices, with up to three message destinations.

Guest Mode Functions: Create up to three unique protected guest systems (main and two guests). Each system can selectively arm only their protected perimeter, interior or bedroom areas.

Multi-Tenant Functions
In commercial or multi-family residential installations, alarms and alerts are transmitted with the area account number information enabling tenants and Central Stations to identify specific zone events. Tenants can only silence alarms originating in their protected area.

Flexible System Arming
The Instant Arming option which activates the system without the typical entry or exit delay is now available for area systems. The Area Follower function can delay normally instant devices in a lobby or designated area during entry/exit delay that is operating in another area. This allows interior zones to be instant if tripped first and delayed during normal entry.

Real-Time Status Enhances Third-Party Integration
Real-time status information from zones, doors, and outputs enables the XR Series panels to readily integrate with graphic display software and automation systems.

DMP is a privately held independent manufacturer of innovative intrusion, fire, and access control products that are designed and made in the United States of America. DMP is the recognized leader of alarm communication over data networks, with products that are available through professional electronic security companies. For more information, contact Melissa Pitfield at (800) 641-4282, or visit www.dmp.com.

More from Sensors, Monitors & Transducers