DC Power Supplies offer remote CP monitoring, adjustment.
Press Release Summary: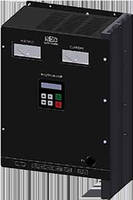 With ripple of ±100 mV that lends to efficiency of >85%, REOTRON SMP-CP series aids in monitoring corrosion prevention along entire pipeline or throughout piping and storage in industries requiring cathodic protection. All monitoring is done remotely, and same person can also adjust CP current flow if and as needed. These primary switched power supplies include SMP-CP and SMP-CP/M series models, which provide 500 and 1,000 W output power.
---
Original Press Release:

Introducing Remote CP Monitoring and Adjustment from REO-USA: REOTRON SMP Power Supplies



INDIANAPOLIS – One person, one location, and one REO-USA REOTRON SMP-CP series DC power supplies unit for use with cathodic protection devices. That's all it takes to monitor corrosion prevention along an entire pipeline, or throughout refinery piping and storage, in water treatment facilities, bridge infrastructure – any industry that requires cathodic protection. All monitoring is done remotely.



The same person can then also adjust CP current flow, if and as needed. Remotely. No need to send someone out to measure CP at every device, every 4-6 weeks. No need to manually adjust rectifiers. Centrally located REO-USA REOTRON primary switched power supplies render such routines obsolete.



"Time and labor savings can be huge," says Charlie Presley, Technical Sales Engineer for Indianapolis-based REO-USA. "Service organizations can simply focus on periodic system maintenance that may be needed every six months, instead of spending time on CP at six-week intervals or even more often."



Next-generation REO-USA technology

"This truly is next-generation technology versus old-school rectifiers and labor-intensive efforts," Presley continues. He notes that various companies produce sensing equipment that can measure the potential for corrosion in a structure. They send that signal to the REOTRON SMP supply via Internet link, satellite communication systems or other interface options built into REO-USA SMP units.



"Our SMP supply then adjusts output up or down, to match the current required to keep that metal at its optimum protective level. One person can be in charge of as many CP units as desired, working from a single location."



Furthermore, Presley said REO-USA systems include built-in "alerts", indicating if there is a failure or another issue that needs to be addressed. "If a sensor malfunctions, for instance, our system lets you know that it lost that signal, so corrective action can be taken quickly."



Along with reduced labor from remote operation, additional user savings accrue daily with REOTRON switched power supplies.



"We have a very low, well-controlled output ripple," Presley asserts. "The more precise the signal (current) that you put into the metal you're trying to protect, the more efficiently it functions because you're not having to use excess power. Higher precision also helps guard against over protection, which can cause issues such as paint blistering and cathodic disbondment."



Measured in millivolts, ripple with REO-USA's REOTRON SMP-CP units, for example, is +/- 100mV, resulting in efficiency of more than 85%.



Extensive global track record and options to match any operation

Although remote-operational REOTRON power supplies are new to the U.S., Presley points out that they have been used for years in Europe and elsewhere in the world. "Efficient, reliable performance has been proven time and again."



REO-USA offers a variety of SMP supplies with different functionality that can be tailored to individual requirements. SMP-CP and SMP-CP/M series models, for example, provide 500W and 1000W output power, whereas the TRPS-CP/M transformer-rectifier system offers infinitely variable output voltage, with output power from 100W to 3000W.



"Cathodic protection is crucial in relatively small, local as well as large regional or more extended installations," Presley said. "Now our REOTRON power supplies enable users to realize huge savings by monitoring and adjusting CP remotely."



For more information, call (317) 899-1395, email info@reo-usa.com, or visit www.reo-usa.com.

Related