Custom Melt Filtration Service suits catheter/balloon polymers.
Press Release Summary: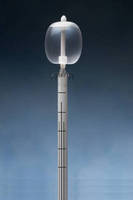 Custom melt filtration of polymers used for catheters and balloons can remove more than 80% of gels, as small as 0.0008 in., and other contaminants that can affect tube or balloon performance. Process can be performed on materials including nylons, urethanes, and Pebax® thermoplastic elastomers. It improves quality of vascular catheters and balloon products, which will maximize clinical performance and reduce risk of product failure.
---
Original Press Release:

Polymedex Introduces Custom Melt Filration for Catheter and Balloon Polymers



PUTNAM, CT, USA - PolyMedex Discovery Group has expanded its range of custom material services by offering custom melt filtration of polymers used for catheters and balloons. The company's advanced melt filtration capabilities can remove more than 80% of gels and other contaminants while retaining polymers inherent mechanical properties.

As companies design more advanced medical devices to perform minimally invasive surgeries with greater precision, the demands on polymer components and materials continues to escalate. This is particularly evident in vascular stent delivery and related devices. Today's vascular devices require catheter shafts that are smaller in diameter with thinner walls to reach new areas of the body with complex surgical tools. Thin wall polymer balloons are attached to the end of these shafts and used to expand vascular pathways and to deliver stents for permanent support. Manufacturing these thin wall polymer shafts and balloons requires advanced melt extrusion techniques which are dependent on polymers with substantially greater consistency and quality.

Irregularities in the polymers used for these extrusions can result in yield loss during manufacture and inferior clinical performance of the device. Common in medical grade polymers such as urethane, gels are clusters of abnormally dense molecules within polymers commonly created in the polymer manufacturing process. Gels are not often visible in the pellet form yet disrupt flow during extrusion of thin wall components since they do not fully melt during processing. This creates imperfections which weaken the material, create surface bumps, and lead to poor processing yield and potential device failure. This impact is most dramatic when the gel is of a size equal to the wall thickness of the catheter tube or balloon.

While traditional melt filtration technology has been capable of reducing gel contaminants larger than 200µm (0.008"), this has been acceptable only for extrusions with greater wall thicknesses, and is no longer sufficient for new vascular device designs. PolyMedex Discovery Group has solved this problem by offering advanced melt filtration solutions for a range of polymers used in catheter and balloon manufacturing, resulting in removal of gels as small as 20µm (0.0008"). Melt filtration is performed on a custom basis with materials including nylons, urethanes and Pebax* thermoplastics elastomers. PolyMedex's custom melt filtration process improves the quality of vascular catheters and balloon products, which will improve clinical performance and reduce the risk of product failure.

For more information please call (860) 774-1559 ext. 116 or visit www.polymedexgroup.com.

More from Sensors, Monitors & Transducers