Custom Fabrication Capabilities and Products for the Power Generation Industry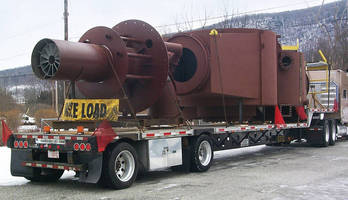 Metalfab, Inc., an industry-leading provider of custom fabrication services for the Power Generation Industry, offers a wide and diverse range of high quality systems, components, and parts to serve a wide range of fossil, gas, biomass or alternative energy plant needs. Metalfab also offers OEMs and plants competitive pricing, reduced lead times and on-time deliveries for both planned shutdowns or forced outages.

From engineering for drafting/layout of manufacturing drawings, prototyping, machining/fabrication, manufacturing certification to AWS D1.1, D1.6, and ASME-31.3 and full time project management, Metalfab serves as a comprehensive resource providing a long list of custom fabricated components, assemblies, parts, and integrated, engineered systems designed for boiler/plant operations and environmental control systems.

This extensive list includes, but is not limited to: burners, fuel firing parts, air registers, windboxes, tips and pulverizer components; environmental FGD lime and PAC sorbent material handling systems; hoppers, silos, screw feeders, piping and ductwork. Abrasion resistant plate, weld overlay protection, and ceramics are available for high wear applications. Fully engineered and shop assembled fan and pipe skids including PLC controls integration, shop wiring, and shop test simulations are also available.

For more information and a FREE 4/c brochure visit www.metalfabinc.com, call 1-800-764-2999, in NJ 973-764-2000, Fax: 973-764-0272 or e-mail: sales@metalfabinc.com.

More from Explosives, Armaments, and Weaponry