CPM Wolverine Proctor Continues to Lead in Sanitary Food Processing Technology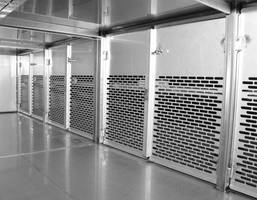 Horsham, Pa. - CPM Wolverine Proctor, a leader in processing equipment for the pet food, chemical and human food-processing industries, is continuing innovation in critical sanitation design food-processing equipment.

Wolverine Proctor's SCF III Sanitary Design Dryer is the most sanitary in the food-processing industry. The latest innovations include: welded sections in lieu of bolted connections above food, a unique hardware mounting system, and an easy-to-clean design that minimizes debris buildup and incubation.

"CPM Wolverine Proctor continues to develop technologies that set the standard in sanitation," said Paul E. Smith, CPM Wolverine Proctor vice president of sales. "We're glad European biofuels companies recognize that the most effective way to get trained on CPM Roskamp Champion equipment is firsthand by CPM."

About CPM

CPM business units include California Pellet Mill, Roskamp Champion, Beta Raven, Century Extrusion, Wolverine Proctor, SKET, Crown Iron Works and Greenbank Technology. CPM has more than 900 employees with production facilities in the Americas, Europe and Asia. For more information, visit www.cpm.net or follow CPM on Twitter @CPMRoskamp.


More from Fluid & Gas Flow Equipment