Cost-Effective Linear Motion Potentiometers (Linear Motion Transducer)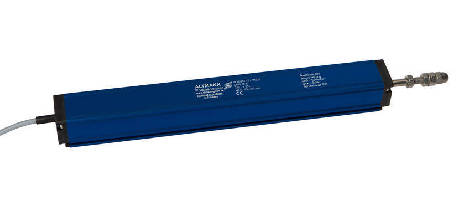 Hoffmann + Krippner, Inc., through their partnership with potentiometer specialist Altmann GmbH, introduces a new affordably priced linear motion potentiometer (transducer) series. The DL30 series is characterized by its small profile dimension of 30mm x 30mm and variable lengths. Due to specialized manufacturing processes, various types of resistors (e.g. wire, conductive plastic, and Sensofoil® membrane) are available and samples can be produced in under one week.



The DL30 series offers the following benefits:

• Compact design

• Robust aluminum housing

• Output options are 0/4mA…20mA or 0V….10V

• Available with or without push function

• Extended life cycles

• Oil filling available



The Series DL30 linear motion potentiometers are available in lengths of 30mm up to a maximum of 500mm. The resistor options are wire wound, conductive plastic or an incorporated Sensofoil® membrane potentiometer.



For more information, please visit www.hoffmann-krippner.com, email us at info@hoffmann-krippner.com, or call at 770-487-1987.



ABOUT HOFFMANN + KRIPPNER, INC.

The Hoffmann + Krippner Group, with sales offices around the globe, is your specialist for input and output systems as well as sensors. Headquartered in Germany, Hoffmann + Krippner manufacture German-engineered, high quality products for over 35 years.



As the North American member of the Group, Hoffmann + Krippner, Inc. delivers these engineering, design and manufacturing services to the US and Canadian market.



As of 2014, Hoffmann + Krippner, Inc. has partnered with Altmann GmbH (manufacturer of high-precision potentiometers), Inelta GmbH (manufacturer of LVDT and load cells), and PIL GmbH (manufacturer of ultrasonic sensors). Beyond manufacturing of standard products, we always welcome the challenge of providing high-quality, custom solutions to our clients.

More from Packaging Products & Equipment