Commercial Resins suit rotational and injection molding.
Press Release Summary: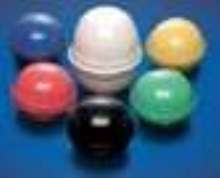 CBT® 100 and CBT® 200 melt to water-like viscosity when heated, then polymerize into engineering thermoplastic PBT when catalyzed. CBT 100 features processing temperature between 190-240°C, while CBT 200 ranges from 170-240°C. Available in 1- and 2-part systems, both provide natural high-gloss surface, and are not hygroscopic, so dimensional tolerances are maintained. Resins are suited for rotational molding, nanocomposites, compounding, and injection molding.
---
Original Press Release:

Cyclics Announces First Commercial CBT® Resin Products


New Products Offer benefits in Rotational Moulding, Nanocomposites, Compounding, Injection Moulding

Düsseldorf, Germany - The Cyclics Corporation announced its first commercial product grades, which will be available early in 2005 from their plant in Schwarzheide Germany. CBT® 100 resin and CBT® 200 resin both melt to a water-like viscosity when heated then polymerize into the engineering thermoplastic polybutylene terephthalate (PBT) when catalyzed. CBT 100 resin has a processing temperature between 190-240C and will be available in both one and two-part systems. This resin is formulated for compounding, injection moulding, nanocomposites, rotational moulding and as a carrier resin for color and filler concentrates. For applications requiring a lower processing temperature, CBT 200 resin has a processing range between 170-240C and also is available in both one- and two-part systems. CBT 200 resin is formulated for various casting, low pressure moulding, coatings and composite applications where the lower melt temperature allows for longer working time than CBT 100 resin before polymerizing into the engineering thermoplastic PBT.

Several additional grades from these two products are under development, including flame retardant, food & medical contact, and high modulus grades. Flame retardant grades are targeted towards the electronics market and fuel tank applications. Medical & food grade developments center on pigment concentrates and nano-composites for medical devices and food contact applications. High modulus grades are designed to have greater stiffness and dimensional stability over a wider range of temperatures as needed in more demanding applications.

"These new products will enable our customers to seize opportunities in markets that were unobtainable before the introduction of CBT resin," said John Ciovacco, Head of Global Marketing for Cyclics Corporation. "Our ongoing efforts to broaden our product line through additives technology, reinforcing materials and copolymers will further expand our reach."

Cyclics Corporation, headquartered in Schenectady, New York, U.S.A. and its wholly owned subsidiary, Cyclics Europe GmbH based in Schwarzheide, Germany, manufacture innovative plastics that offer breakthroughs in processing, making new products possible and changing the economics of existing ones. The water-like processing viscosities of Cyclics' engineering thermoplastic products offer improvements in performance and productivity for structural composites, compounding, casting, nanocomposites, coatings and rotational moulding. Cyclics has alliances with Dow Automotive, BASF, Alcan Composites, The P-Group and Davy Process Technology.

More from Agricultural & Farming Products