Com see ENMET's New AirGuard at the Best Practices 2019 Expo October 13-18!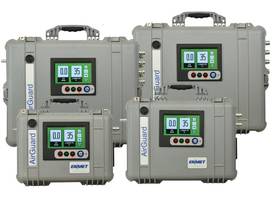 Portable Breathing Air Monitors
Meets OSHA Grade D breathing air
CO and differential dew point sensors
Respiratory CFM and sensor flow alarms
Datalog - OSHA compliance records
Come see us at:
Best Practices 2019 Expo
ENMET Booth # 518
October 14th & 15th, 2019, Nashville, TN
ENMET is excited to have our new AirGuard portable breathing air system on display at Best Practices 2019 Expo. This next generation breathing air monitor has a large external digital color display, audio alarm, and a data logger for OSHA compliance record keeping. AirGuard combines a three-stage filter system with Carbon Monoxide, differential Dew Point and CFM flow sensors for both safety and breathing air comfort. Please plan to stop by and speak to one of ENMET's knowledgeable team members and learn about the innovative technology of the AirGuard, or contact our ENMET Sales Team today!
Check out Best Practices 2019 Expo website for more information.
 
Related