Cole-Parmer Exhibits at the 61st Annual PITTCON® Conference in Orlando, Florida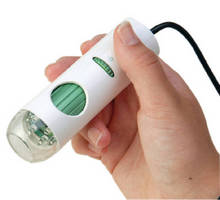 View the latest laboratory, life science, and industrial products at booth #2141 in the West Building of the Orange County Convention Center

Vernon Hills, Ill., -Cole-Parmer, an exhibitor at the PITTCON Conference and Expo 2010, February 28-March 5 in Orlando, Florida, will showcase a selection of its lines of laboratory equipment, fluid handling products, temperature equipment, measurement instrumentation, electrochemistry instrumentation, and InnoCal® calibration services.
Powerful new products will be on display, including, the Pro-Spense(TM) line of innovative syringe pumps, the Oakton® 700 series pH/dissolved oxygen benchtop meters, and the economical handheld digital USB microscopes.

This year also features a line of life science products including laboratory equipment and labware. In addition, other popular laboratory items such as the Masterflex® L/S® Digital Pump Drives and the Stir-Pak® General-Purpose Mixer will be highlighted at the event.

While visiting booth #2141, attendees can try many of these products, with experts available to respond to questions and provide demonstrations. As an added bonus, visitors can log on to ColeParmer.com and check out the free support tools-such as Customer-Written Product Reviews, Technical Information, Live Chat, Answer Box, and more-created to make their jobs easier. Cole-Parmer staff members will be standing by to help navigate and explore these handy tools.

Visitors may also register for a chance to win one of three Amazon Kindle® wireless reading devices, the number one best-selling, most wished-for gift on Amazon.com®. For more information, call 800-323-4340 or visit ColeParmer.com/5594

Cole-Parmer has been a leading global source of laboratory and industrial fluid handling products, instrumentation, equipment, and supplies since 1955. Our product lines, including popular brand names such as Masterflex®, Oakton®, and more, are sold through company-owned customer channel outlets and a strong network of international dealers. We also feature an ISO-17025-accredited metrology lab for instrument calibration and repair. Cole-Parmer responds with excellence to customer needs, and offers application expertise and technical support. For more information, contact Cole-Parmer, 625 East Bunker Court, Vernon Hills, IL 60061. In the U.S., call 800-323-4340. International customers, call 847-549-7600. Visit us at coleparmer.com.

More from Materials