Christie 3LCD Laser Projection Enhances Worship Services in Brazil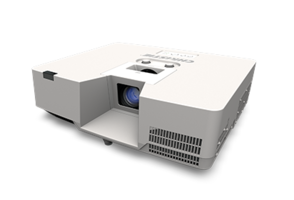 SÃO PAULO, BRAZIL (PRWEB) SEPTEMBER 06, 2019 - Christie® recently teamed up with WDC Networks, a Brazilian distributor of technological equipment, to upgrade the visualization platform at Época da Graça church in São Paulo, Brazil, with Christie's 3LCD laser projectors in order to boost the visual impact of its sermons and events.
Época da Graça is a church founded in 2003 by Bishop Igor Vilcinskas Jr. that conducts daily worship services. The church needed an AV solution to help their congregation get the most out of the services and create a captivating visual experience in the 1200 seat sanctuary. As a result, it outfitted the sanctuary with a 6x2 meter screen, illuminated by Christie's LWU650-APS 3LCD laser projectors arranged on the ceiling at a throw distance of 12 meters.
"We chose Christie for our church for the brand's reputation and reliability, as well as its heritage in the cinema industry," said Igor Vilcinskas Jr. "We are delighted with their performance and our congregants are now fully engaged in a vibrant and powerful worship experience."
Anderson Moura, business manager at WDC Networks, continued: "We are also impressed by the excellent color and brightness of the images offered by these projectors. On top of that, because they are lampless, the maintenance is so much simpler and increases enormously the operational life of the projectors."
The AV content projected onto the screen consists mainly of videos, lyrics and advertisements on the church' events. To power the content, Época da Graça uses EasyWorship church presentation software.
The Christie LWU650-APS is a 6,500-lumen projector that combines the affordability of 3LCD technology with the reliability, performance and operational life of laser illumination.
Featuring an efficient laser illumination system and patented optical light path, the LWU650-APS provides up to 20,000 hours of reliable, maintenance-free operation for an extremely low cost of ownership. Backed by an unmatched five-year or 10,000-hour warranty (whichever occurs first) and a price-point that beats the competition, the LWU650-APS is the class-leader for 6,000-lumen-class projectors.
About Christie®
Christie Digital Systems USA, Inc. is a global visual and audio technologies company and is a wholly-owned subsidiary of Ushio, Inc., Japan, (JP:6925). Consistently setting the standards by being the first to market some of the world's most advanced projectors and complete system displays, Christie is recognized as one of the most innovative visual technology companies in the world. From retail displays to Hollywood, mission critical command centers to classrooms and training simulators, Christie display solutions and projectors capture the attention of audiences around the world with dynamic and stunning images. Visit http://www.christiedigital.com.
Contact Information
John Berkovich
Christie Digital
http://www.christiedigital.com
(519) 741-3829