Building Information Modeling (BIM) for Revit® MEP Families Now Available from ABB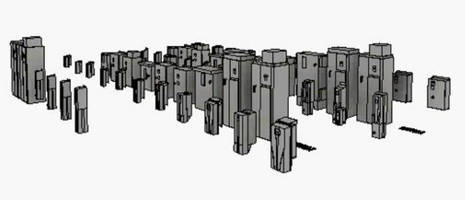 ABB Inc. announces the availability of Building Information Modeling (BIM) for the company's low voltage HVAC drives equipment, making its Revit® MEP family of products more easily available to architects and engineers during the design phase. ABB continues its industry leadership, not only by offering the most comprehensive BIM HVAC drive family available today, but by being the first and only provider delivering a complete standard HVAC drive family developed in full compliance with Autodesk® Seek and Revit MEP standards. ABB worked directly with Autodesk Seek and their partner BIMAdvent(TM) to ensure successful integration and compliance.

The ABB library of HVAC drive products is available now on the Autodesk Seek website at seek.autodesk.com.

Because the ABB HVAC drive BIM family is fully Revit MEP and Autodesk Seek compliant, it is available both from within Revit MEP itself, as well as on the internet from the Autodesk Seek website. Simply search by keyword (ABB, ACH550, HVAC Drive, VFD, etc.) for the full family. In addition to the Revit files, both the family and the Autodesk Seek website include links to technical information on the specific ABB HVAC drive equipment.


Related