Build a Unique Brand Identity with DayGlo Color at PACK EXPO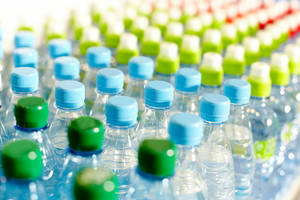 New color palettes expand opportunities for brand owners in the packaging industry.

Cleveland, OH - DayGlo Color Corp., a global leader in the color industry, will showcase its unique specialty color effects for package design and development at PACK EXPO International 2010 (October 31-November 3; McCormick Place, Chicago, IL). Visitors to the booth will see first-hand how DayGlo's innovative color solutions help increase shelf appeal, build greater brand preference, and enhance product security.

From its booth, #6545 located in the Lakeside Center - Upper, the company will demonstrate how DayGlo works with brand owners and designers to innovate and develop differentiated products, packaging and printed material with colors. Product highlights include:

GloPrill® FDA-compliant pigments and Gem-Tone(TM) FDA-approved polymeric colorants, safe for use in direct food and beverage contact packaging applications - from shrink labels to plastic bottles, and from paperboard to flexible containers - with cleaner and bolder shades for high impact.

Dual-tone, Cambio pigments create a unique color-shifting effect, providing a cost-effective way to add a touch of luxury to plastic packaging formats without risk of color separation or bleed from the mica base - suited for premium package designs or high-end cosmetic lines.

Invisible Phantom inks for brand protection and anti-counterfeiting in package design, and for security and tracing applications. Invisible in normal daylight, DayGlo's Phantom pigments produce a highly visible bright color when exposed to ultra-violet light, enabling brand owners to easily detect packages that have been counterfeited or tampered with.

"Demand for exclusive, high-impact package design is on the rise. Color remains the easiest and most affordable way for brands to innovate, especially when it comes to packaging," said Kevin Sonby, Vice President of Marketing, DayGlo Color Corp. "At DayGlo, we are working with brand managers and designers to win recognition and create traction for their products in order to build strong and lasting brands."

DayGlo recently announced its new positioning, "Color. Only Better.", aimed to communicate the company's expertise in improving, enhancing, and making color better. As a part of this, the company re-launched its website featuring the Design Center, a new interactive tool where visitors can see firsthand how to make color better using DayGlo products on a 3D object. The company has also introduced the DayGlo Brand Action Team, composed of its marketing, business development and technical experts, to help brand owners and designers implement specialty color to increase sales across consumer touch points.

About DayGlo

Cleveland-based DayGlo Color Corp., a wholly owned subsidiary of RPM, Inc., is a global leader in the color industry, offering a diverse product line and customized color solutions for packaging and consumer goods, plastics, graphic arts, paints and coatings, dyes and textiles, as well as ingredients for the personal care and cosmetics industries. As the originator, and world's largest manufacturer, of daylight fluorescent color, DayGlo also develops conventional color dispersions and specialty effect pigments. DayGlo's diverse range of products can be used alone or combined with conventional colors help achieve cleaner, brighter, more sophisticated colors. With DayGlo it's "Color. Only Better."

More from Architectural & Civil Engineering Products