Brainchild Paperless Chart Recorders are CMRT Products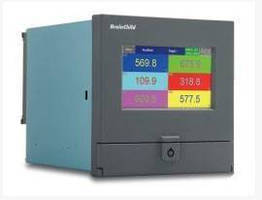 View Real-Time Data on Hi-Res Display!



CHESTERLAND, OH —



At CAS DataLoggers we occasionally have callers requesting CMRT (Conflict Minerals Reporting Template) datalogging products. We offer Brainchild paperless chart recorders which replace aging paper chart recorders and feature   real -time process display and remote monitoring of temperature and other values. Unlike many other paperless chart recorders on the market, Brainchild can provide users with a full Conflict Minerals Reporting Template. I deal for  data display in industrial processes, labor atory experiments and hospitals, Brainchild products  are now available from CAS DataLoggers: give us a call today at 800-956-4437 and learn more!



View Data at a Glance!



Brainchild paperless chart recorders give users an easy way to track data either onsite or remotely. These paperless chart recorders feature flexible inputs for measuring temperature via connection with Thermocouples or RTDs, and Brainchild can also measure voltage and current.



The low-cost Brainchild PR-10 Paperless Chart Recorder features a built-in high-resolution 4.3" touchscreen display, 6 channels, plug play I/O cards, and internal Flash memory storage.



Get a clear view of your data using flexible screen configuration and multiple display formats. No more wasting time hunting for hardcopy files—the PR-10's removable Flash memory card stores recorded temperature data electronically for archiving or transfer to a computer.



Brainchild PR series recorders support a fast scan rate within 100msec for all analog channels at high accuracy and also boast several mathematical and programmable capabilities including statistics with instant, average, and min/max values.



Additional Models:





For additional solutions, the Brainchild PR-20 paperless chart recorder has a  high-resolution 5.6" touchscreen display and 6 channels.



The Brainchild PR-30 is an advanced paperless chart recorder with a built -in highresolution 12.1" touchscreen display and up to 48 channels.



Flexible Comms:



Users can store historical data on a remote host PC for data evaluation and printout, on Flash ROM, or Compact Flash Card. The device's standard Ethernet and optional RS-232/RS-422/RS-485 communication enable users to access onscreen data and setup remote monitoring via the RS serial interface or Ethernet networking. The Brainchild's data retention is specified at a minimum of 10 years with zero power data retention. An alarm function helps ensure that your processes and experiments are operating at the correct values.



Free Setup Statistical Software:



The PR-10 includes Free configuration software featuring a historical viewer. Configuration can be done on a PC and then sent to the recorder. Data can be searched by time, time period, tag, alarm, events, and remarks.



CMRT Documentation Available on Request:



Regarding their CMRT and internal quality, Brainchild comments, "We always keep a close eye on the overall production process ensuring that international norms of manufacturing are

ethically followed."



For more information on the new Brainchild Paperless Chart Recorders, or to find the ideal solution for your application-specific needs, contact a CAS Data Logger Applications Specialist at 800-956-4437 or visit our website at www.DataLoggerInc.com.



Contact Information:

CAS DataLoggers, Inc.

8437 Mayfield Rd.

Chesterland, Ohio 44026

440-729-2570

800-956-4437



[email protected]



www.dataloggerinc.com