Bluefin Announces the Addition of New PCI-Validated P2PE Devices, Application Listings and Key Injection Facilities (KIFs)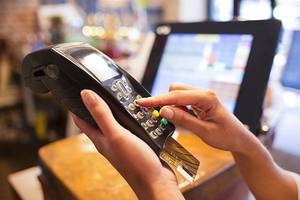 The Company adds Verifone, Ingenico, and ID Tech P2PE certified devices and First Data Hardware Services, Portal Secure, and Lantec KIFs.
ATLANTA (PRWEB) AUGUST 07, 2019 - Payment security leader Bluefin today announced the addition of several new devices, applications and key injection facilities (KIFs) to their PCI-validated Point-to-Point Encryption (P2PE) listing.
Bluefin provides the leading payment security platform that supports payment gateways, processors and integrated software vendors (ISV's) globally. The company became the first North American provider of a PCI-validated P2PE solution in March 2014 and in October 2014, introduced Decryptx®, the industry's only PCI-validated P2PE Decryption as a Service (DaaS). The software solution enables payment processors, gateways and ISV's to offer Bluefin's PCI-validated P2PE directly through their platforms as one integrated solution.
Today, Bluefin's Decryptx network includes 110 connected partners serving 30 countries, with over 80 devices/applications and 12 KIFs. New device additions to the company's PCI-validated P2PE listing include the:
Ingenico Lane/3000 
Ingenico Lane/5000 
Ingenico Lane/7000 
Ingenico Lane/8000 
Ingenico Move/5000 
Ingenico Link/2500 
Verifone P200/P200 Plus 
Verifone P400/P400 Plus 
ID Tech VP5300 
ID Tech L100
Additional P2PE applications include the Verifone Point Secure Commerce Application Engage (SCA)™ and the Ingenico Unified Payment Platform (UPP)™ – as well as new KIFs: First Data Hardware Services (FDHS), Portal Secure and Lantec.
"Bluefin's PCI-validated device encryption protects card data from exposure to hackers which can result in costly data breaches and remedies," said Ruston Miles, Chief Strategy Officer, Bluefin. "Bluefin leads the industry in the number of partners leveraging its PCI-validated P2PE solutions, along with the largest number of integrated devices - three times more than the next largest competitors - giving merchants an incredible number options and speed of implementation. Bluefin's 17 patents are another reason why Bluefin is considered the leader in payment security."
As part of Bluefin's PCI-validated P2PE solution package, the company also provides partners and clients access to the P2PE Manager®, a patented, online management system that enables the complete lifecycle monitoring of P2PE devices – including key injection, device shipping and tracking for chain-of-custody, device state and attestation management, and a record of every decryption performed by every device.
In June, Bluefin released a new white paper, authored by Verizon Enterprise Solutions, on the Value of Point-to-Point Encryption in Point-of-Interaction (POI) Environments. Readers can learn more about the POI threat landscape how PCI P2PE protects cardholder data (CHD), while exploring the evolution of P2PE, the differences between certified and non-certified encryption solutions, benefits of PCI-validated P2PE solutions in POI and point-of-sale (POS) environments, and the roles of tokenization, EMV and P2PE in protecting payment data. The white paper is currently available for download.
About Bluefin 
Bluefin provides the leading payment security platform that supports payment gateways, processors and ISV's in 30 countries. Bluefin's secure payment platform is key to the holistic approach to data security. Designed to complement EMV and tokenization, Bluefin's PCI-validated Point-to-Point (P2PE) solutions provide a solid security defense against current and future data breaches. Bluefin supports point of sale solutions for retail, mobile, call center and kiosk/unattended environments, and secure Ecommerce technologies. Bluefin is a Participating Organization (PO) of the PCI Security Standards Council (SSC) and is headquartered in Atlanta, with offices in New York, Chicago, Tulsa and Waterford, Ireland. For more information, please visit https://www.bluefin.com/.