BIM Files Available At Zoeller Company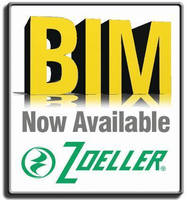 Zoeller Company is now offering Building Information Modeling (BIM) files for engineers, architects, designers and contractors who use BIM for their projects. We are building out an extensive library of 3-dimensional product renderings, complete with all necessary technical data, which can be opened with Autodesk Revit. Take a look! Our BIM Library is located under the Support tab on our zoellerpumps.com and zoellerengprod.com sites. If you need a drawing that is not listed, let us know. We can usually have it for you within a short period. 



For more information, call our product support team at 1-800-928-7867.



More from Services