AZEK Building Products Introduces Four New Colors to Its Porch Line with Wire-brushed Natural Matte Finish
Press Release Summary: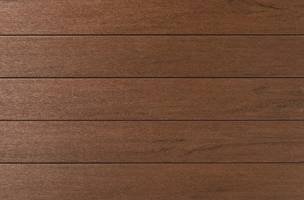 The new AZEK porch colors mahogany, dark hickory, coastline and weathered teak add richness and design interest to its vintage collection. These colors are available for 12' and 16' length low maintenance porches. The porches with visually-inspiring colors are manufactured with a tongue-and-groove design. The porch's board profile is 3 1/8 inches wide and 1 inch tall. The Alloy Armour Technology enables the porch to resist stains, scratches, fading, mold, mildew and moisture damage.
---
Original Press Release:
AZEK® Building Products Adds Four Highly-Preferred Deck Colors to its Porch Portfolio
Skokie, Ill., June 26, 2018 /PRNewswire/ -- AZEK® Building Products, No. 1 in premium decking, is introducing four new colors to its AZEK® Porch line of high performance, capped polymer porch boards.  At a time when homeowners are extending their living space to their front porches, screened porches, and covered outdoor living rooms, the visually-inspiring colors from AZEK Deck's Vintage collection can add richness and design interest.  The new AZEK Porch Vintage colors include Mahogany, Dark Hickory, Coastline and Weathered Teak – all variegated colors, inspired by exotic hardwoods, with a wire-brushed, natural matte finish.
"It's easy to create eye-catching curb appeal and a welcoming front porch with the new AZEK Porch colors," said Jason Davoll, AZEK's Director of Product Management – Decking.   "Whereas wood porches are notorious for rotting and peeling, AZEK Porch makes building or remodeling a porch easy.  It also reduces the maintenance hassle for homeowners and, with our newly-expanded natural color palette, makes furniture and décor really pop."
Manufactured with a tongue-and-groove design, AZEK Porch creates a very small, consistent gap between the surfaces of the boards, while only requiring one fastener per joist, after the starting board is installed.  AZEK Porch is protected by Alloy Armour Technology, enabling it to withstand harsh weather and resist stains, scratches, fading, mold, mildew and moisture damage while providing a slip-resistance surface.  In fact, the material is covered by a best in class 30-year limited fade and stain warranty and a limited lifetime warranty.  Also, unlike wood porches, no annual sealing or staining is required with AZEK Porch.
AZEK Porch's board profile is 3 1/8 inches wide and a full 1 inch tall.  All colors are offered in 12' and 16' lengths, while some colors are also offer in 10' lengths.  With these color additions, AZEK Porch is now available in nine colors, including its original tones, which are inspired more by traditional aged or painted porches—Slate Gray, Oyster, Brownstone, Morado, and Silver Oak. 
For more information about AZEK Porch, and to request product samples, visit https://azek.com/products/porch.
About AZEK® Building Products:
AZEK Building Products, a division of The AZEK® Company, is a leader in the development of premium, low-maintenance exterior building products. Available to a worldwide audience, our product lines span AZEK® Deck, Rail, Trim, Moulding, Fasteners, Porch, Pavers, and Adhesives, as well as capped wood composite decking and railing under the TimberTech® name. Both brands, synonymous with quality and innovation and made in America, lead their market areas by continually reinventing product lines and redefining entire product categories. For more information about AZEK, visit www.azek.com. For more information on TimberTech, visit www.timbertech.com.
CONTACT: Maureen Murray, 973-993-1570, precise2@optonline.net
Web Site: http://www.azek.com