Award Winning Electromechanical Lock Cylinders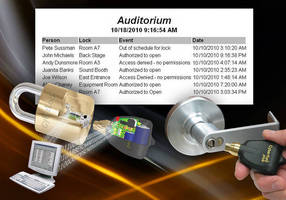 Videx was given the 2012 Top Product award by Building Operating Management magazine for its suite of CyberLock electromechanical lock cylinders and programmable smart keys.

CyberLock enables users to view records of who opened, or attempted to open, every lock, providing critical information when investigating a security breach. In addition, CyberLock enables users to instantly add or delete electronic keys. This eliminates exposure due to lost or stolen keys, and also allows users to assign customized access privileges based on time, date, and authority level.

The Top Products Awards recognize the most popular manufacturers and suppliers of the year, as determined by building and facility executives who participated in a national survey. CyberLock was selected among 560 products that were submitted for consideration and will be featured in the magazine's January 2012 issue.

About Videx

For over a decade, Videx has been designing and manufacturing CyberLock access control products that are shipped worldwide from their headquarters located in Corvallis, Oregon USA. For more information about CyberLock, contact Videx by phone at 541-738-5500, by fax at 541-738-5501, by email at sales@videx.com, or visit our website at www.videx.com.


More from Software