Automation Technology Expo (ATX) West, February 6–8, 2018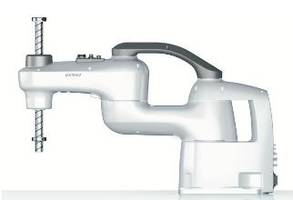 Join us at Automation Technology Expo (ATX) West, February 6–8, 2018, at the Anaheim Convention Center, in Anaheim, Calif., Booth #4139.
Use our promo code SPECIAL to save 20% off Conference Passes, or claim a complimentary Expo Pass, at www.atxwest.com/special.
We'll be showcasing our wide range of compact, high-speed four-, five- and six-axis assembly robots. Don't miss these live demonstrations:
New HSR high-speed four-axis SCARA robot runs continuously at maximum speed and with highest repeatability.
New Safety Motion function of our latest RC8A controller allows creation of virtual safety zones, to dynamically control the robot's speed depending on the location of the operator.
New mobile Automation Training Cell gives hands-on instruction in integrating, programming and operating industrial robot workcells.
Very high-speed VS-087 six-axis robot with integrated Canon 3-D vision system picks randomly placed parts without slowing down.
Ultraclean VS-S2 six-axis robot meets the strict hygienic requirements of the pharmaceutical, medical and life sciences industries.
Our robotics experts will be on hand to answer any questions you may have about your particular application.
Related