Are You In Search of a Large Outdoor Waterproof Sunlight Readable Monitor or TV?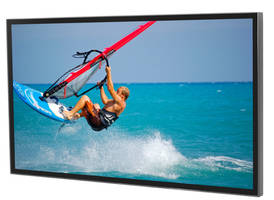 We Have Them In STOCK Now !
(Arlington Heights, IL) TRU-Vu Monitors, a leading supplier of industrial-grade and medical-grade monitors and touch screens, has large outdoor waterproof Sunlight Readable TV's in stock! A surge in demand for outdoor waterproof Sunlight Readable TV's and monitors, coupled with COVID-related part shortages, has resulted in significantly reduced availability of Full Sun monitors and TV's for many manufacturers. 
Fortunately, TRU-Vu has inventory of all models: 
SXOBH-43-XTR 43" model
SXOBH-49-XTR 49" model
SXOBH-55-XTR 55" model
SXOBH-65-XTR 65" model 
All four models are designed for 24/7 year-round outdoor use in nearly any environment. Specs include: 
2,500 nits brightness (10X brightness of a standard TV)
-31 to +140F operating temperature
Optically Bonded, with IK 10+ Tempered Glass
NEMA 6 / IP68 Waterproof Enclosure
Use in Portrait and Landscape mode
Maintenance-Free: Completely sealed enclosure; no fans, vents or filters
Industrial-Grade features and construction
Call 847-259-2344 or email us today for more information: Visit tru-vumonitors.com for full details.
About the Company:
TRU-Vu Monitors offers over 550 models of industrial-grade LCD monitors and touch screens. This includes Sunlight Readable, Medical-Grade, Zero-Bezel, panel-mount and more. All monitors can also be modified or customized to meet your exact requirements.
Related