Amish Communities Adopt Plastic Bearings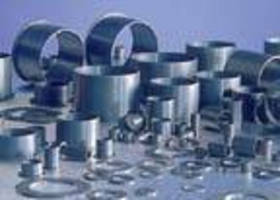 EAST PROVIDENCE, R.I. - February 15, 2010 - An Ohio-based manufacturer of horse-drawn farming equipment predominately employed by Amish communities uses iglide® plastic plain bearings from igus® on a 'crumbler' mechanism; used to crush clods of dirt during the tilling process. The bearings replaced a system of metal shafts and collars that required messy lubricants and frequent maintenance.

iglide G300 bearings are used on each of the crumbler's eight rolling elements. Grease fittings made the rollers susceptible to dirt build-up, which eventually led to the formation of a thick sludge as the tool sat idle in-between harvests. Fortunately, iglide bearings are lubrication-free and dirt- and dust-resistant and so are ideal for use in this outdoor application. They are also unaffected by rain and any moisture from the soil, thanks to their corrosion-resistant and low moisture absorption properties.

iglide plastic plain bearings are available in 28 different polymers. Every iglide bearing material possesses a number of special features, which makes it suitable for particular applications and requirements. iglide G300 bearings are cost-effective and can be paired with a number of different shafting materials. They are best for rotational and oscillating movements and low to average running speeds. They also possess a low coefficient of friction and high wear-resistance. To request free samples, call 1-888-803-1895, visit igus.com/iglide.asp or e-mail sales@igus.com.

About igus
igus develops industry-leading Energy Chain® cable carriers, Chainflex® continuous-flex cables, iglide plastic plain bearings, igubal® spherical bearings, DryLin linear bearings and guide systems. These seemingly unrelated products are linked together through a belief in making functionally advanced, yet affordable plastic components and assemblies. With plastic bearing experience since 1964, cable carrier experience since 1971 and continuous-flex cable since 1989, igus provides the right solution based on 70,000 products available from stock. No minimum order required. For more information, contact igus at (800) 521-2747 or visit www.igus.com.

More from Controls & Controllers