Ametek Ameron Receives FAA-PMA Approval for Exhalation Valve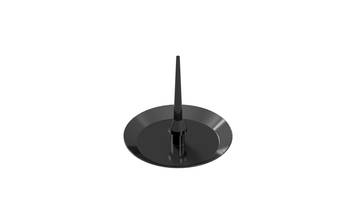 Baldwin Park, CA (Apr. 15, 2021) – AMETEK AMERON has recently achieved PMA approval on the Exhalation Valve M13870-00. The Exhalation Valve is designed to be a direct replacement for OEM Exhalation Valve P/N 13870-00, which is used in all 10100 and 10800 series mask assemblies from OEM Zodiac Aerospace. It is installed on various aircraft models.
The Exhalation Valve acts as a diaphragm to prevent ambient air from leaking inside the mask during inhalation, therefore ensuring oxygen will flow only from a suitable regulated source. During exhalation, the diaphragm is unseated and exhaled gas leaves the mask.
AMETEK AMERON recommends the Exhalation Valve be evaluated for replacement during the 3-year overhaul.
"We are proud to offer high quality solutions with short lead times that improve the aircraft industry's ability to keep operating optimally," said AMERON Business Manager Adam Brammer. "Our products, now including the M130870-00, provide the same or better quality than the OEM. We also offer same-day shipping for most of our aftermarket products."
About AMETEK AMERON
Founded in 1988, AMETEK AMERON has pioneered numerous advances in aerospace fire suppression systems and is a leader in pressurized gas systems, fire extinguishers, and pressurized stored energy systems. It is certified by the U.S. Department of Transportation, and its products meet or exceed MIL-I-45208A specifications. AMERON is a unit of AMETEK Aerospace and Defense, a division of AMETEK, Inc., a leading global manufacturer of electronic instruments and electromechanical devices with 2020 sales of more than $4.5 billion.
For More Information, Contact Us:
4750 Littlejohn St.
Baldwin Park, CA 91706
Tel: +1 626-337-4640
Fax: +1 626-337-1641
Website: www.ameronglobal.com
More from Mechanical Power Transmission