American Castings Seals Expand on Industries It Reaches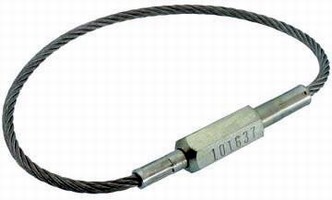 American Casting has been manufacturing tamper evident and high security seals for over 97 years. Lead and wire seals were at the start but before long they expanded their capabilities to meet industry needs. Metal and plastic padlock seals as well as bolt lock seals have become increasingly important to an ever changing application need.

Now the application for these plastic and metal tamper evident seals reach an expanded audience. American Casting has newly enhanced seal styles to accommodate demanding and high security needs of assorted industries. Our products now service: airline and air cargo, travel, utility, truck and railcar and shipboard. Numbered and imprinted tamper proof security seals for pharmaceutical, meters, chemical and air cargo containers an dshipments, totes-boxes and drums, also hatches, lockers and tanks sealing. Security adhesive bags, pouches, tapes and courier envelopes expand even further our offerings for a continuing wider reach of sealing applications. Our newest twist and lock high-strength Cable Seal CM -14" length joins our family of high security cables and adjustable seals - the C1 and CL series for containers, railroad cars, trucks and everything that requires a heavy-duty seal and high visibility evidence of tampering.

Our bar coded standard and custom seals are US Customs accepted, C-TPAT Seals, GSA contract and manufactured to ISO 9001:2000 certification. Our reputation is known for fast delivery and customer service on any cable container or bag seals whether they are plastic or metal seals. We have Free Samples available for padlock, strap, wire and bolt seal styles. Call Toll Free 1-800-342-0333 for Free Catalog, samples and technical support.

More from Adhesives & Sealants