AMERGINT Technologies, Inc. Announces Delivery of Multiple Satellite Test Systems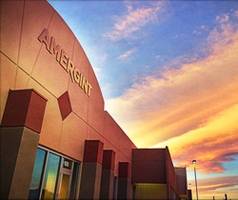 AMERGINT Technologies Inc. has delivered a suite of satellite test ground support equipment to Ball Aerospace.
COLORADO SPRINGS, COLO. (PRWEB) OCTOBER 02, 2018 - AMERGINT has made recent deliveries on three projects, giving Ball Aerospace new and enhanced ground support equipment for factory and launch site testing of spacecraft. The deliveries include: 
A wideband test set that captures and records payload data at real time rates,
A narrowband test set that supports RF telemetry and command links, and
A satellite test console for power control, discrete commands, and spacecraft monitoring.
"We were able to precisely tailor these complex systems to Ball Aerospace's specific requirements and deliver them on a very short schedule," said Tony Guidry, AMERGINT's Director of Range/Launch Systems. "The shared, single architecture and configurability of our products, coupled with close teamwork with Ball Aerospace's engineering staff, were the key ingredients for all three systems."
These three deliveries illustrate the depth and span of AMERGINT's product lines and engineering staff. The wideband test set uses the company's softFEP™ Payload Processor. satTRAC™ Modems are the core components of the narrowband test set. The satellite test console takes advantage of inSIGHT™ for data acquisition and monitor/control functions.
AMERGINT Technologies, Inc. is an employee-owned company delivering signal and protocol processing software applications to the satellite ground, test, and data acquisition markets. For more information or to arrange an onsite or web demonstration, contact us directly at 719-522-2800.
AMERGINT Technologies: YOUR INNOVATIVE ADVANTAGE FOR MISSION CRITICAL SYSTEMS™
Contact Information
Randy Culver
AMERGINT Technologies
+1 719-522-2800