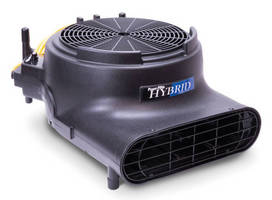 Powr-Flite introduces two new three-speed air dryer models designed to speed carpet drying after cleaning and for use in disaster restoration.



The new system, the Powr-Flite Hybrid, is available in two models, the PDH1 and the PDH2. With the PDH2, up to six units can work together on one 15-amp circuit, and it offers a kickstand for greater flexibility.



These systems have a low amp draw, helping to reduce electric overloads that cause blown circuits, yet are effective with maximum air velocity of 3,400 feet per minute.



For more information, visit www.powr-flite.com or call toll-free: 800-880-2913.