Add Value to Your Product Line with Shrink Bands from Fillmore Container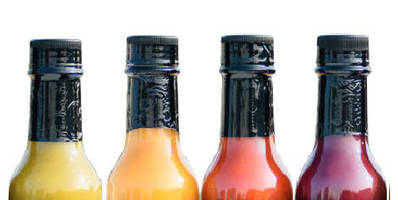 Lancaster, PA – March 25, 2021– Fillmore Container has expanded their line of Bulk Shrink Bands. Shrink bands are tamper-evident to place on bottles and jars featuring a vertical perforation.
These closures provide a clean, professional look for glass containers used in retail environments. Available in bulk options for almost all our food-safe containers, they can be used to color code levels of heat in hot sauce lines or differentiate between flavors or styles of any food product. They are offered in a variety of colors including black, blue, clear, gold, green, red, white, and yellow.
Clear Shrink bands are offered in the widest range of sizes- from 24mm – 110mm. They offer increased customer confidence for product packaging that does not require a vacuum seal, such as dry or refrigerated food products such as nuts, cookies, honey, dairy and refrigerated beverages. They have also become a popular staple in the packaging of personal care products like lotions, salves and liquids in dropper bottles. For businesses shipping their products, shrink bands help to keep unsealed lids in place during the shipping process.
The proper Shrink Band for each of Fillmore Container's glass bottles, containers and closures can be found in the accessories tab of each product.
About Fillmore Container
Fillmore Container, formed in 1995 and based in Lancaster, PA, is a distributor of packaging products, and candle making supplies. Its mission is to offer the best selection, price, and service for quality glass containers including, food containers, candle containers, closures, candle wax, fragrance oils, candle wicks, canning accessories and candle accessories. Fillmore Container is dedicated to supplying the best price, service and logistical support for packaging needs. Products are suitable for food & beverage, drug & pharmaceutical, personal care products and cosmetic applications. www.fillmorecontainer.com.
Contact: Customer Service
Phone: 866-345-5527
Email: info@fillmorecontainer.com
Website: https://www.fillmorecontainer.com/
Blog: https://www.fillmorecontainer.com/blog
More from Packaging Products & Equipment