Acuity Brands' Lithonia Lighting Launches VT Volumetric Series Fluorescent Lighting Solutions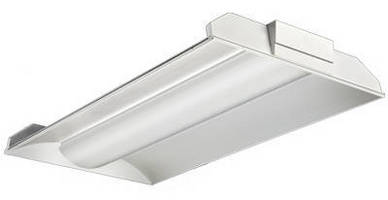 New Line Broadens Applications and Choices for Volumetric Lighting

ATLANTA -- Acuity Brands, a market leader in innovative energy efficient lighting and control solutions, announces that it has made high-quality volumetric lighting even more cost effective with its introduction of the Lithonia Lighting(R) VT Volumetric Series luminaires.

Acuity Brands introduced the concept of volumetric lighting to the lighting industry with its signature RT5 product line. Like the RT5, the VT Volumetric Series establishes a more uniform balance between task illuminance and spatial brightness. The resulting "volumetric effect" increases the perceived lighting level and improves visual comfort, reinforcing a sense of occupant security and well-being.

"We developed the VT Volumetric family of products to give our customers more options for installing high-quality ambient lighting," said Dave Ranieri, Vice President and General Manager, Lithonia Lighting Commercial Indoor Products. "These new luminaires deliver efficient, volumetric lighting for more commercial interior projects at a value-oriented price-point."

The VT family of luminaires features a shallow plenum depth, high efficiency and a wide range of lamp configurations. The minimalist appearance, efficient operation and exceptional value are ideal for general commercial interiors, including offices, schools, retail spaces, healthcare facilities and hospitality applications.

The VT Volumetric family is available in 2'x2' and 2'x4' configurations with T5 or T8 systems. It will also be stocked and available for time-sensitive orders.

For more information, visit www.lithonia.com/VT or www.facebook.com/LithoniaLighting. You can also follow Acuity Brands` Lithonia Lighting at twitter.com/lithoniaLED.

About Acuity Brands
Acuity Brands, Inc., is a North American market leader and one of the world's leading providers of luminaires, lighting control systems and related products and services with fiscal year 2009 net sales of over $1.6 billion. The Company's lighting and system control product lines include Lithonia Lighting®, Holophane®, Peerless®, Mark Architectural Lighting(TM), Hydrel®, American Electric Lighting®, Gotham®, Carandini®, RELOC®, MetalOptics®, Antique Street Lamps(TM), Tersen®, Syner¬gy® Lighting Controls, Sensor Switch®, Lighting Control & Design(TM), and ROAM®. Headquartered in Atlanta, Georgia, Acuity Brands employs ap¬proximately 6,000 associates and has operations throughout North America, Europe and Asia.


Related