Accella Polyurethane Systems Announces Launch of Tru-Seal™ Polyurethanes for the Filtration Industry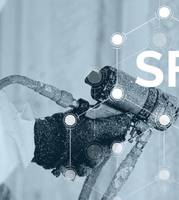 ST. LOUIS, Aug. 21, 2018 /PRNewswire/ -- Accella Polyurethane Systems (a Carlisle Company) is the leading independent polyurethane systems house in North America, producing and delivering eco-friendly polyurethane technologies and solutions to a network of global customers.
At the 2018 INDA show in Philadelphia, PA, Accella officially announces the launch of Tru-Seal™, custom formulations specifically for the automotive/transportation, pool & spa, and HVAC HEPA filter industries. 
"Accella Polyurethane Systems legacy companies has been providing solutions to customers for more than 40 years," says Al Restaino, VP Marketing. "Our polyurethane systems include binders, flexible and rigid foams, elastomers, casting resins, surface and specialty coatings and adhesives."
"Accella brings a new level of technology and innovation to the filtration industry. With state-of-the-art laboratories at all manufacturing locations, we have the ability to design custom formulations and provide rapid on-site customer support," Restaino adds.
About Accella Polyurethanes
Accella is a division of Carlisle Construction Materials based in Carlisle, PA. Accella presently has seven production facilities across the United States as well as in Europe and in China. All Accella facilities are operated with an objective to produce products that are safe, environmentally preferred, reduce energy consumption, and reduce our carbon footprint on the environment. We maintain ISO 9001:2015 registered manufacturing facilities globally.
For more information visit www.AccellaCorp.com
CONTACT: Al Restaino, VP Marketing, (330) 714-3570, arestaino@accellacorp.com, Accella, Polyurethane Systems, 2500 Adie Road, Maryland Heights, MO 63043, www.accellacorp.com
More from Test & Measurement